Automated vibration monitoring provides a reliable and cost-effective way to control for excessive vibrations, protecting project owners, construction companies, and nearby properties. Datasheet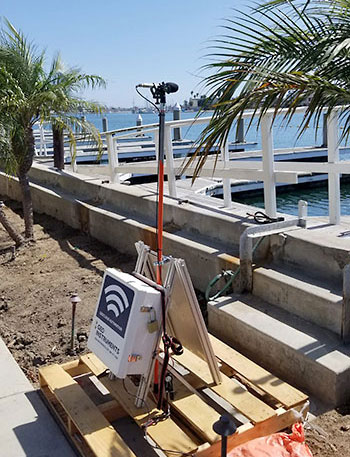 Vibration monitoring helps prevent property damage, project delays, and litigation.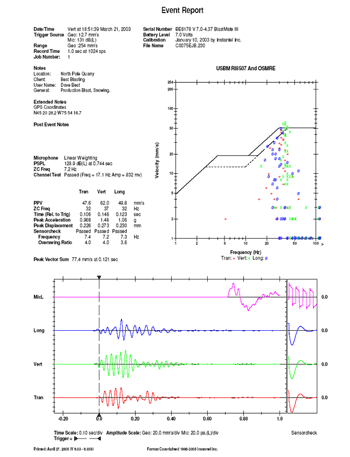 Automated vibration monitors offload data at scheduled intervals, generate reports and alerts, and provide secure web access to compliance records.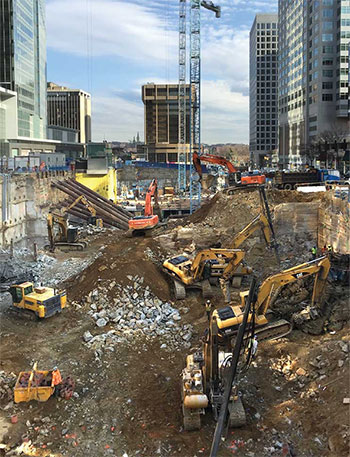 Automation provides safe, unattended monitoring in high-risk areas such as congested construction sites.
Advantages of Automated Vibration Monitoring
Automated Vibration Monitors - Different models to match different projects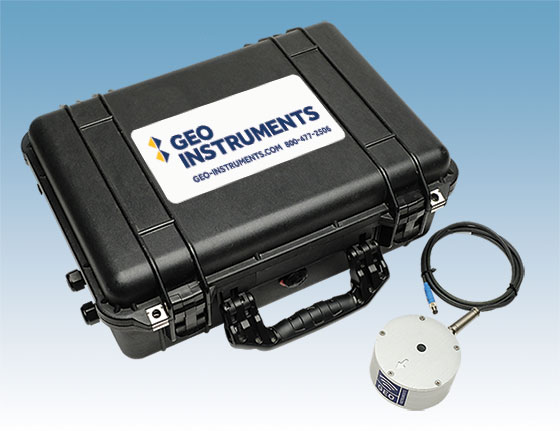 PVM - Portable & Protected
The PVM is an automated vibration monitor supplied in a strong waterproof case. Portable and easy to deploy, the PVM can be left unattended on site for several days.
Power: Battery.
Dimensions & Weight: 20 x 15 x 7 in, 26 lb.
Monitoring time: Approximately three days on a fully charged battery, depending on cell signal strength.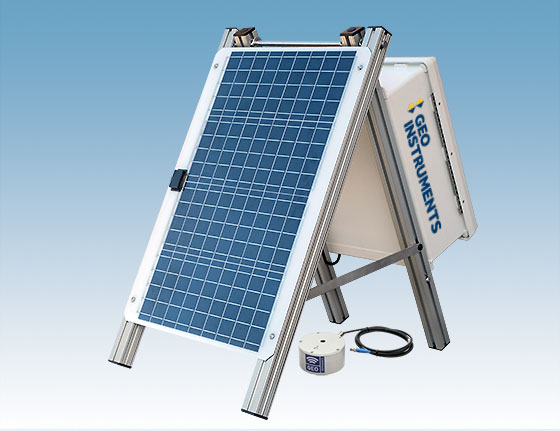 SVM - Solar Powered, Easy to Relocate
The SVM is an automated vibration monitor supplied with a weatherproof enclosure, a solar panel, and a folding frame. The folding frame makes the monitor easy to relocate.
Power: Solar panel.
Dimensions & Weight: 30 x 18 x 11 in, 60 lb.
Monitoring Time: The battery and solar panel can provide weeks of operation, depending on the environment.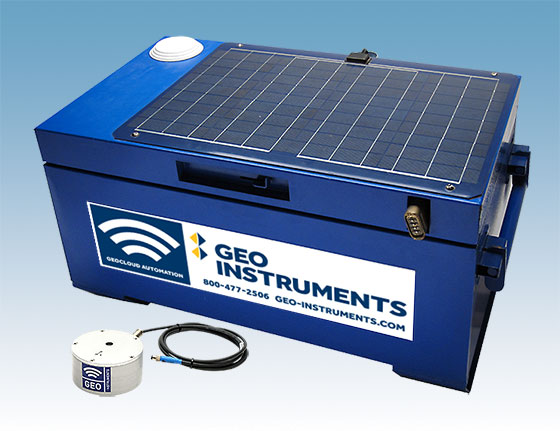 RVM - Rugged & Solar-Powered
The RVM is an automated vibration monitor protected by a heavy steel enclosure. It can be deployed in public areas with the geophone beneath the box.
Power: Shatterproof solar panel and large batteries.
Dimensions & Weight: 31 x 21 x 18 in, 250 lb.
Monitoring Time: The solar panel provides weeks or months of operation, depending on availability of sunlight.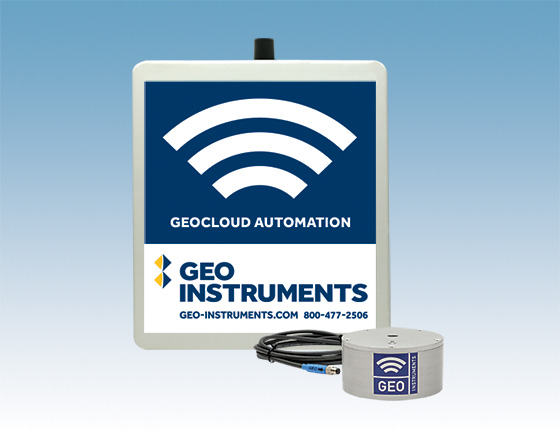 AVM - Fixed Location, AC or Solar
The AVM is an automated vibration monitor supplied in a lockable, weatherproof enclosure that is mounted on a wall or pole.
Power: AC or an exterior solar panel.
Dimensions & Weight: 18 x 16 x 6 in, 32 lb.
Monitoring Time: Unlimited when connected to AC power. Weeks on solar, depending on availabilty of sunlight.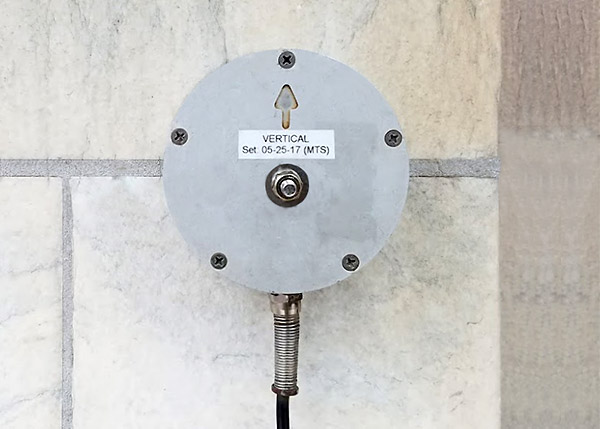 Type of Geophone 
ISEE is the standard in the US, but some specifications ask for DIN.
Horizontal geophones ( standard) are suitable for horizontal surfaces or for shallow burial.
Vertical geophones are mounted on walls or other vertical surfaces.
Borehole geophones are for deeper subsurface installation, such as monitoring underground utility vaults.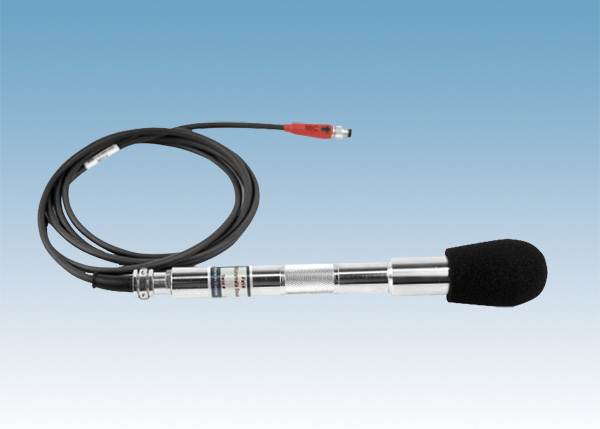 Microphone
Microphones are optional extra-charge items and may not be required for your application.
Linear Air-Overpressure microphones are suitable for blasting operations.
Sound Level Sensors are designed for sounds that humans can hear, such as construction noise.
The Micromate is Instantel's best selling vibration monitor/seismograph. Compact and portable, it features a high-resolution touch screen display, a keypad, and context sensitive icons for easy operation.
The Micromate is a good choice if your project doesn't require automation.
Learn more about the Micromate