The rail clip prism is installed on tracks to monitor for settlement, heave, lateral displacements, and changes in super-elevation. It has two components: the rail clip which clamps directly to the rail and the L-bar mini prism which is the target for the AMTS. Datasheet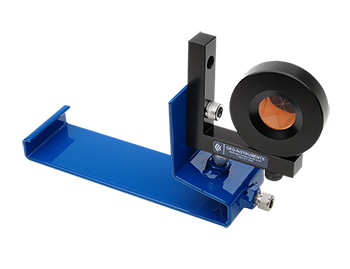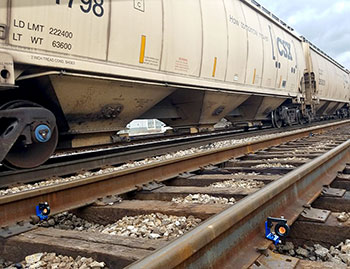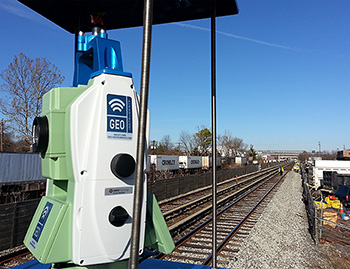 AMTS Monitoring Rail Clip Prisms
Advantages
Easy Installation: Position rail clip and tighten screws. No drilling or wiring required.
Durable: Simple, waterproof construction with no moving parts or electronics.
High Performance: Coated optics for better performance.
Cost Effective: Low cost per monitored point compared to conventional sensors.
Installation
Fit the rail clip to the rail. Tighten the hex screws until the clip is firmly attached.
Attach the L-bar, adjusting its angle so that the prism will directly face the AMTS.
Attach the prism to the L-bar, aiming it at the AMTS.
Specifications
Rail Clip: Powder-coated steel, stainless steel screws. Available in 5.5 or 6-inch sizes.
L-Bar Bracket: black anodized aluminum, 3 inch arms.
Prism: 25 mm optical glass with anti-reflection and copper coatings.
Prism Offset: -25.5 mm for Topcon, Trimble,etc. +8.92 mm for Leica.