Part 1: Monitoring Overview
Why are vibrations monitored? What are the types and sources of construction vibration? How are vibrations reported?
Why Monitor Construction Vibrations
Risk Management

Avoid excessive vibrations that can lead to property damage, litigation, project delays, and increased costs

Construction Control

Inform construction engineers of excessive vibrations so they can take mitigating actions

Compliance and Community Relations

Provide documentation to satisfy regulatory agencies and manage relations with neighboring property owners

Legal Defense

Help resolve damage claims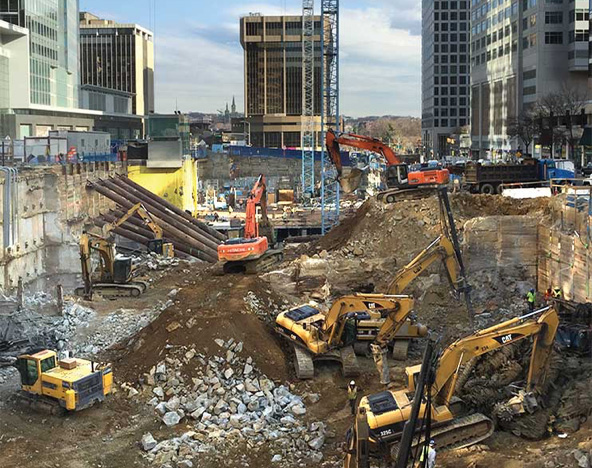 Sources of Construction Vibration
Transient Vibrations
Blasting
Impact Pile Driving
Dynamic Compaction
Crack and Seal Equipment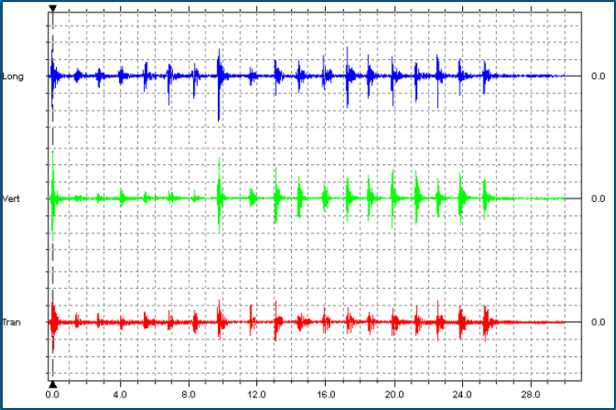 Continuous Vibrations
Vibratory Compaction
Vibratory Pile Driving
Excavation Equipment
Pavement Rubblizing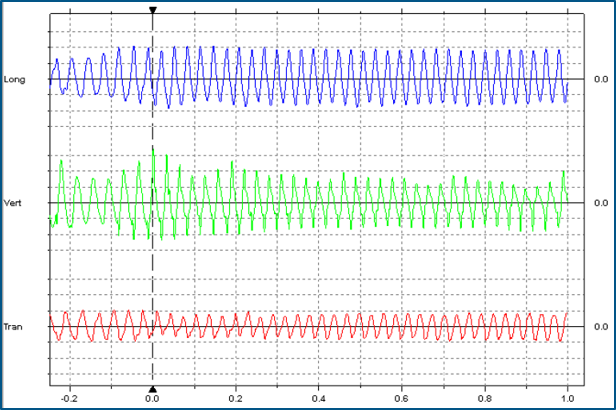 Reporting Construction Vibration
Ground vibration propagates in waves.
The wavefronts cause particle motion.
Vibration monitors measure the velocity and frequency of particle motion.
Velocity is reported in inches per second. Higher velocities are more damaging.
Frequency is reported in Hz. Lower frequencies are more damaging.
Vibration Limit Chart
The limit chart plots particle velocity against frequency.
Points falling above the limit line are considered potentially damaging.
Points falling below the limit line are considered non-damaging.
The limit chart was developed for transient vibrations (blasting). Limits for continuous vibrations are typically 2 to 5 times more restrictive.
Histogram & Waveform Event Reports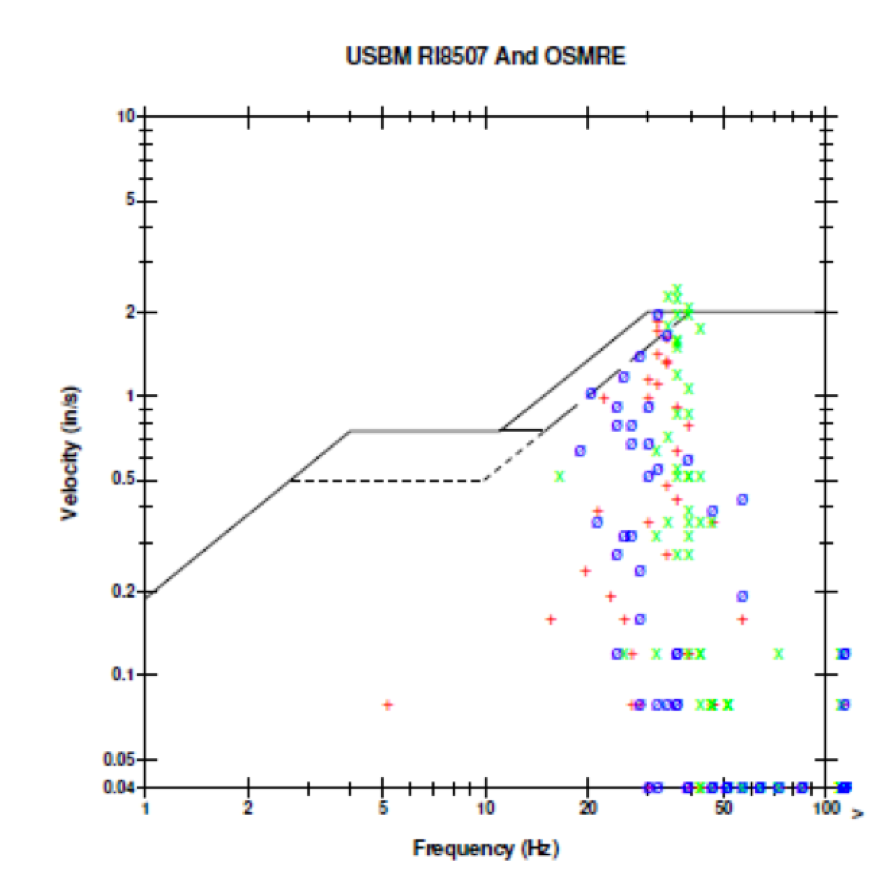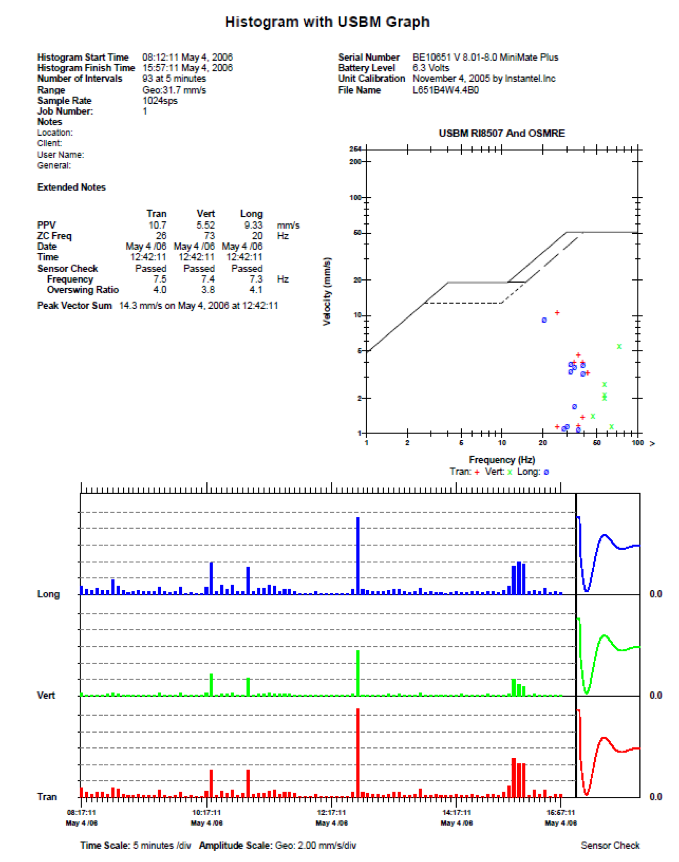 The histogram report, useful to demonstrate that the site is actively monitored, shows the peak particle velocity measured during successive time periods.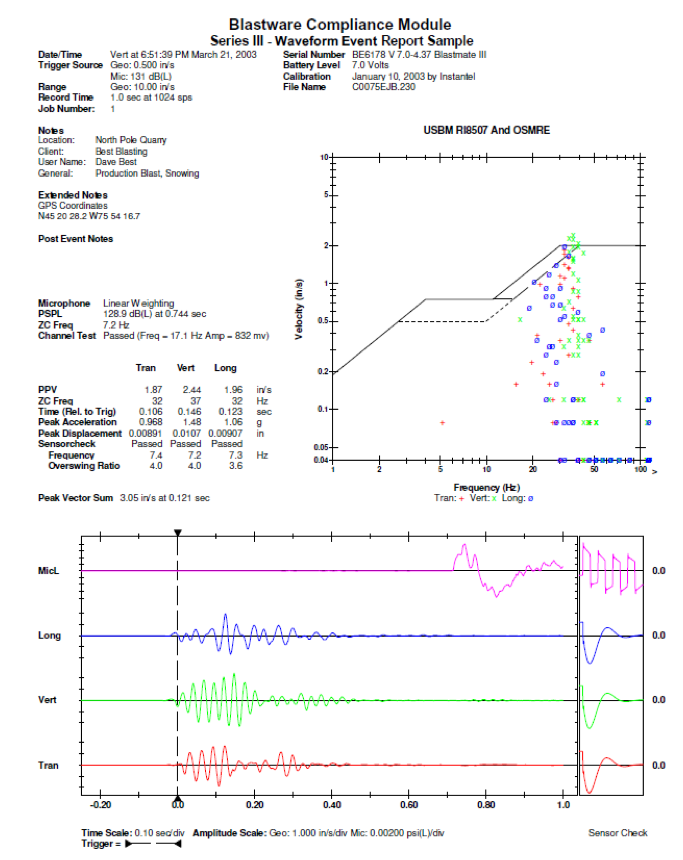 The waveform event report shows a single event, typically triggered by a limit exceedance.