GEO-Instruments monitors structures undergoing renovation, repair, or expansion, providing early warning of problems and real-time data to guide construction sequences.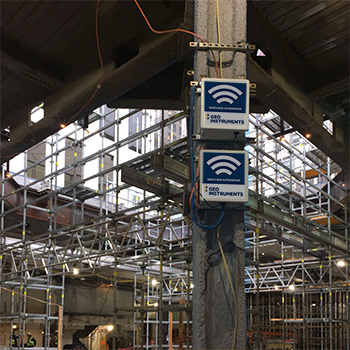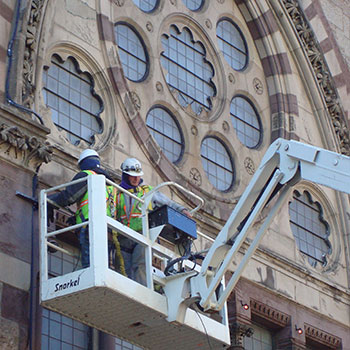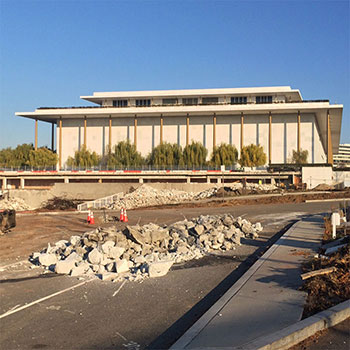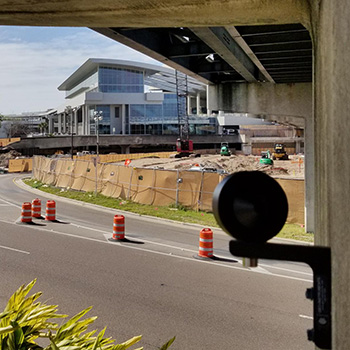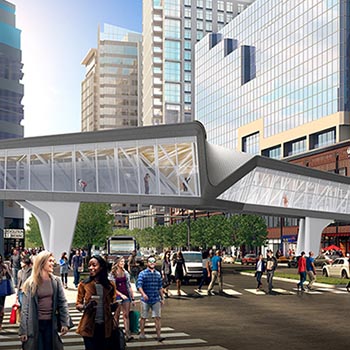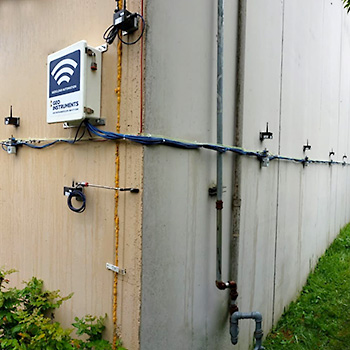 Monitoring Structural Renovations, Repairs, and Expansions
AMTS systems monitor prisms on interior and exterior walls to detect unexpected movement.
Crackmeters and Jointmeters monitor existing cracks, changes in alignment of structural elements.
Hydrostatic levels, installed on floors and exterior or interior walls, monitor differential settlement.
Tiltmeters monitor deformation of walls and floors and lateral displacement of columns.
GeoCloud Automation operates 24/7 to deliver measurements from the project work site to secure project web sites. GeoCloud automation features wireless data acquisition, web-based data management, and website access to data.
Wireless data acquisition systems forward measurements to GeoCloud servers for processing. Dedicated GeoCloud websites provide access to alerts, graphs, and reports.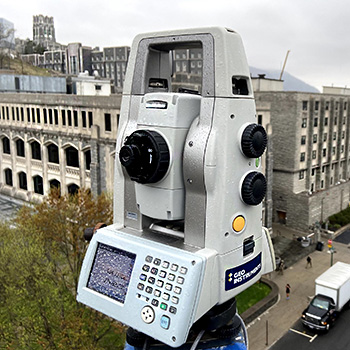 West Point CEAC West Point Military Academy is adding a Cyber & Engineering Academic Center as seen in this architect's…