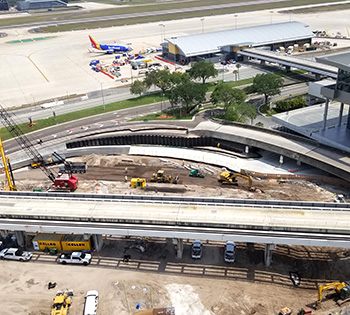 Project:
Tampa International Airport's $2 billion expansion plan will allow the airport to serve a projected 34 million passengers per year, up from the current 21 million. Photo was taken from the tower.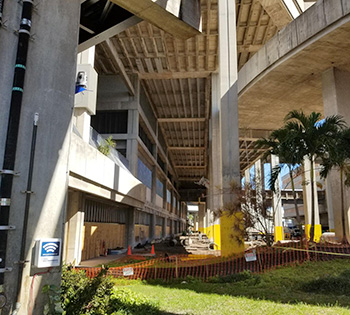 Monitoring Requirement
Keller is installing foundations for three new structures at the airport. Existing structures had to be monitored for vibration and movement with real-time alerts, in case of exceedances. A vibration monitor and an AMTS are visible in the photo above.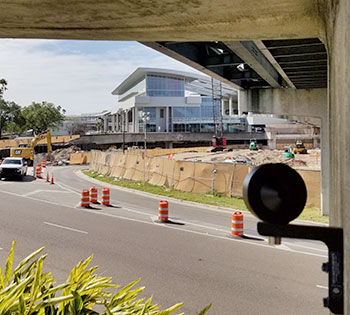 Implementation
GEO placed six automated vibration monitors at specified columns and piers. GEO also deployed three AMTS systems and 80 prisms to monitor for movement of columns and piers, ramps, airside gates, trams and walkways. All systems were wireless.