Wireless data acquisition collects and forwards measurements from the project site to GeoCloud servers for processing and integration.
Wireless Systems
Wireless systems perform complex measurement & control functions to operate automated total stations, vibration monitors, dust monitors, construction cameras, and extended arrays of instruments. The systems are powered by battery and solar panel and transmit measurements to the internet via cellular modems.
Wireless Data Acquisition Networks
A wireless data acquisition networks consist of multiple nodes and a gateway. Each node is connected to a sensor and transmits sensor readings to the gateway. The gateway collects readings from all of the nodes and forwards them to the internet. Wireless Data Acquisition Networks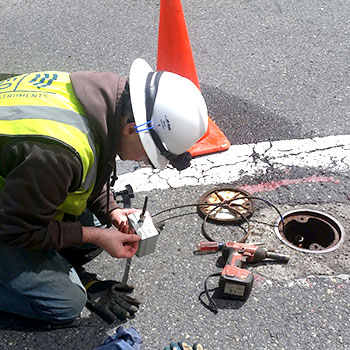 Wireless node transmits readings from a piezometer installed below-grade in center of roadway.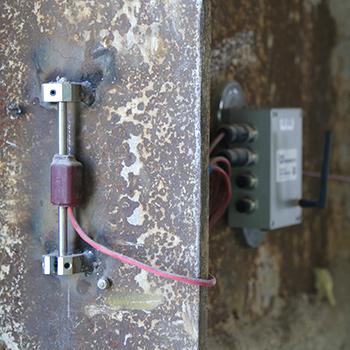 Wireless node transmits readings from a weldable strain gauges installed on a structural member.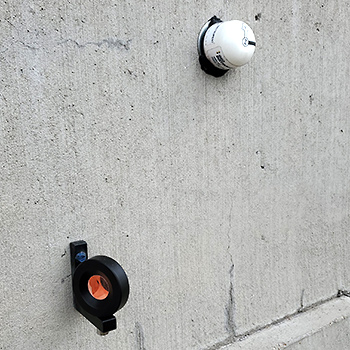 Wireless tiltmeter node complements AMTS prism measurements.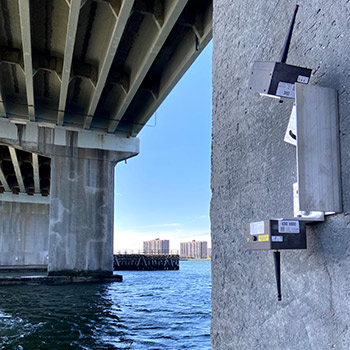 Wireless nodes such as these laser distance meters are ideal for locations that are difficult to access.
Integration & Presentation

Wireless data acquisition forwards measurements from a wide range of systems and sensors to the internet.
GeoCloud servers process, integrate, and store the measurements for display on GeoCloud websites.
Dedicated GeoCloud websites provide secure access to alerts, graphs, and reports 24/7.