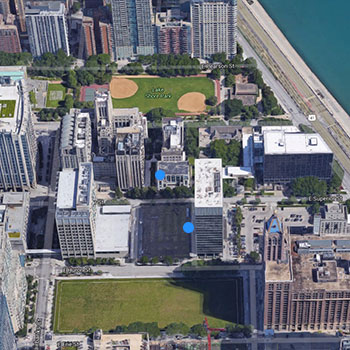 This satellite view showed the construction site for the Simpson Querrey Biomedical Research Center on Northwestern University's Chicago Campus. The small blue dots were the locations of the AMTS systems used on the project.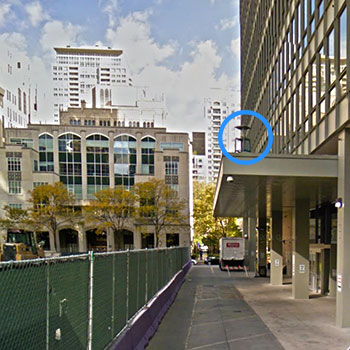 GEO supplied and configured the AMTS for Getec UK (now GEO-Instruments UK). The Google Street View rover captured the AMTS mounted on the portico of the RIC (Rehabilitation Institute of Chicago) building.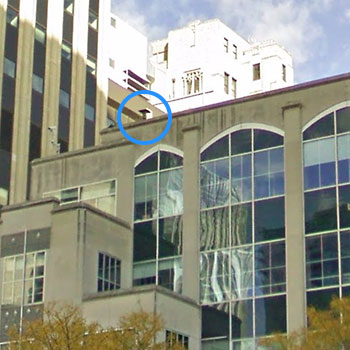 Then, while traveling along East Superior St, the rover captured the other AMTS mounted high on the Kellogg School of Management building. The two AMTS are monitored 65 prisms installed on structures and various points of the excavation support system.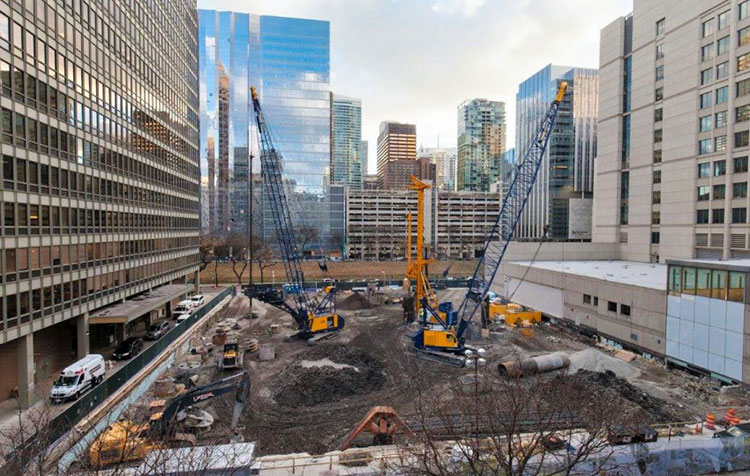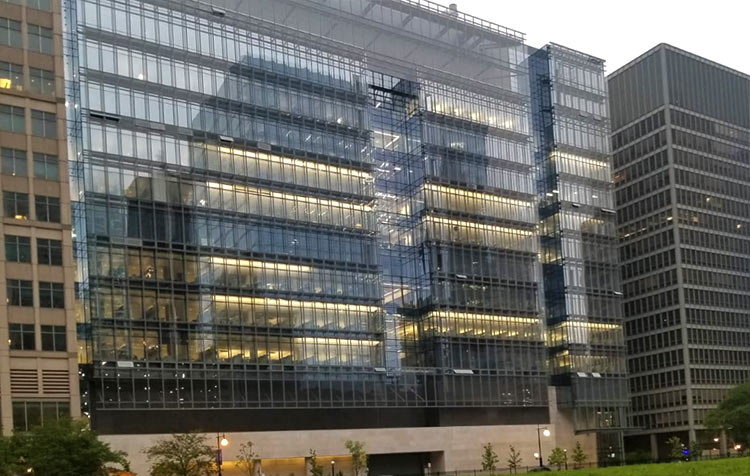 The completed SQBRC building in 2020.