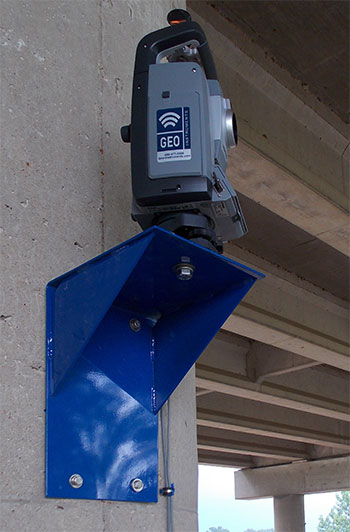 Wall Mount
Wall mounts are easily installed on any type of wall or column. They are simple and stable, but require drilling and anchor bolts.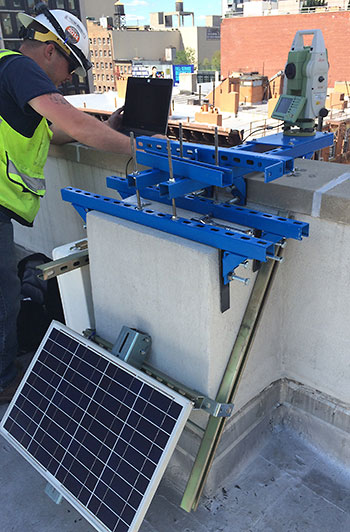 Parapet Mount
Parapet mounts are secured by clamps, minimizing impact at the mounting location. Solar panel eliminates need for an electrician and wiring to AC mains.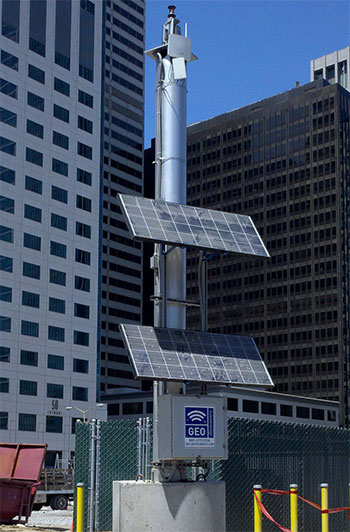 Gravity-Base Tower
Gravity-base towers provide a stable location for AMTS when walls, columns, and roof tops are not available. These semi-portable bases can be relocated as needed.