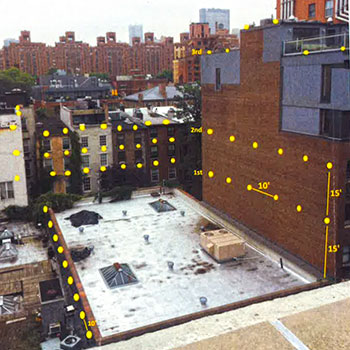 GEO-Instruments provided precise optical monitoring of the structures around the building in the foreground, which was torn down and replaced. The dots overlaying the photo show the locations of prisms, small optical devices that serve as remote targets for an automated total station.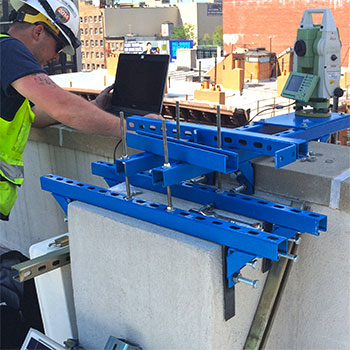 GEO's technician configures the AMTS, which was located on the roof of a building opposite the construction site. The fully automated system transmitted measurements to GEO's web-based monitoring platform every 8 hours, where they were processed, checked for alarm conditions, and displayed on a secure project website.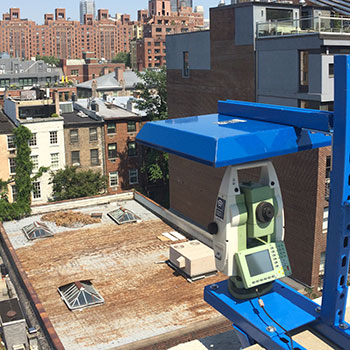 The system obtained baseline data before construction began and is now monitoring for possible deformation or settlement as construction proceeds. Optical monitoring is not only reliable, cost effective, and accurate, but also has the added advantage of being remote and not interfering with construction activities.