Monitoring construction vibrations helps owners, builders, and contractors avoid property damage, litigation, project delays, and increased costs.
Sources of Vibration
Excavations
Demolitions
Heavy construction
Deep dynamic compaction
Pile driving
Interior renovations
Structures at Risk
Commercial buildings
Residential housing areas
Civic & historical buildings
Transit tunnels and stations
Bridges
Pipelines and utilities
Expertise from Experience
GEO has deployed vibration monitoring systems at hundreds of projects, each with its own unique requirements. We monitor all kinds of structures at risk from any source of vibration.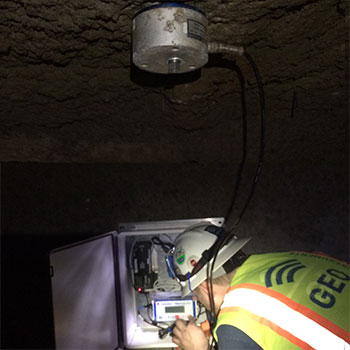 Tunnels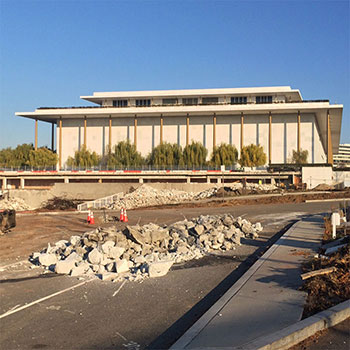 Civic Buildings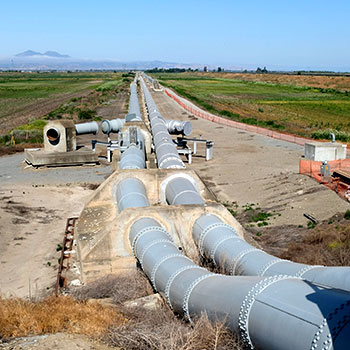 Pipelines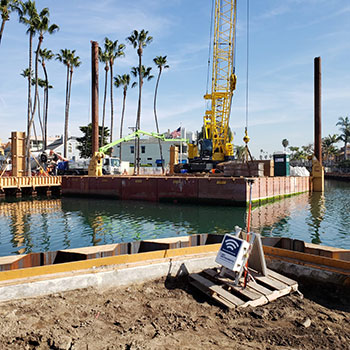 Residential Areas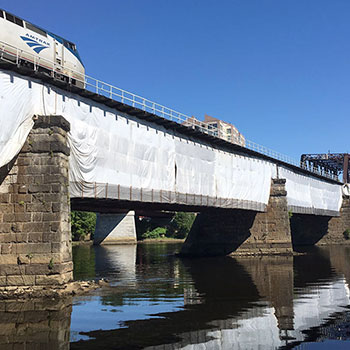 Bridges
Vibration Monitoring Equipment
The essential components for monitoring construction vibration include a triaxial geophone to sense particle motion; a vibration monitor, also called a seismograph, to record and process signals from the geophone; and software to produce compliance reports.
The Instantel Micromate, triaxial geophone, and Blastware shown at right are ideal for short-term monitoring. GEO-Instruments has provided sales, rentals, calibrations, and repairs for Instantel vibration monitors since 2003.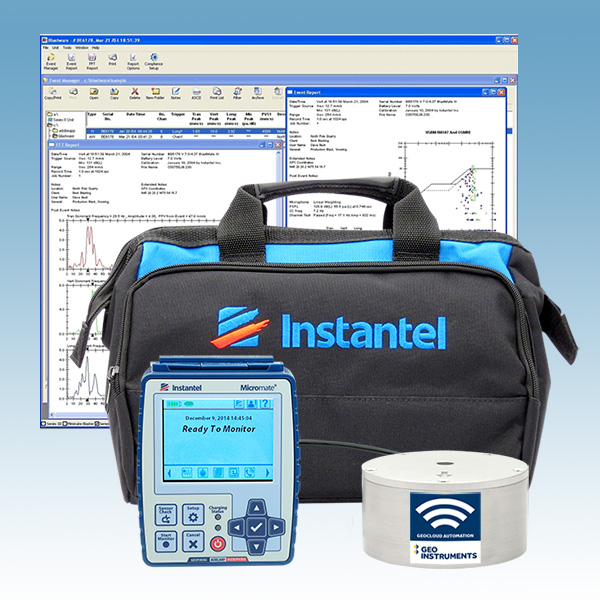 Automated Vibration Monitoring Equipment
Additional hardware and services, such as weatherproof enclosures, solar panels, wireless data retrieval, smartphone alerts, and automated reports, can save time and reduce the total cost of monitoring for longer term projects. GEO-Instruments provides the automated monitors shown below.