RVMs monitoring from sidewalk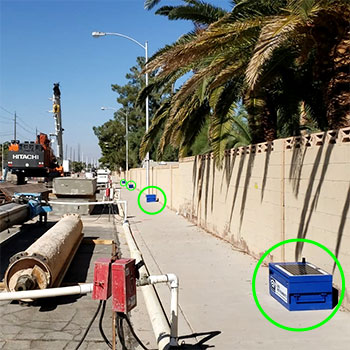 Four of the six RVMs positioned along the sidewalk adjacent to the work zone.
GEO's rugged vibration monitor (RVM) are deployed at this site in Nevada to monitor vibrations from sheet pile installation.
Unlike most other vibration monitors, RVMs can be installed in public locations. The lockable, heavy-weight steel enclosure has a built-in solar panel to charge the batteries and a cellular modem to transmit data and alerts to the internet. The geophone can be installed securely beneath the enclosure.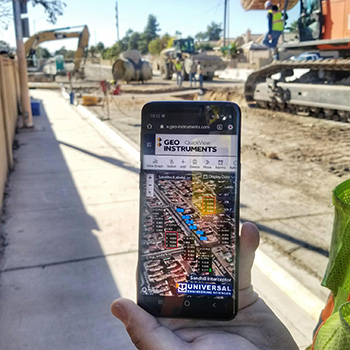 Quickview on this smartphone shows PPV data from each RVM. Alerts are sent by text messages.