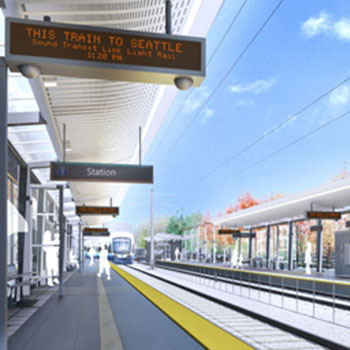 The East Link extension adds 14 miles and 10 stations to Sound Transit's light rail system, carrying commuters between Bellevue and Seattle.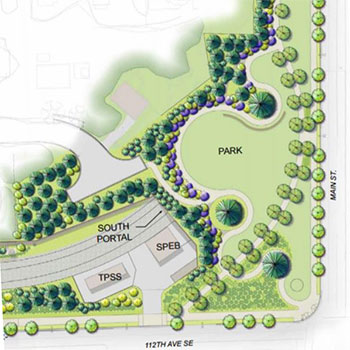 This is a conceptual drawing of the south portal site, where the light rail enters the Bellevue Downtown Tunnel.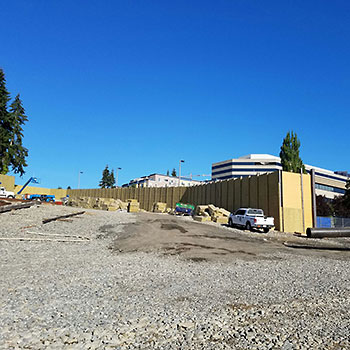 This was the actual south portal site, cleared, graded, and ready for excavation. A 20 foot sound wall has been built around the entire site.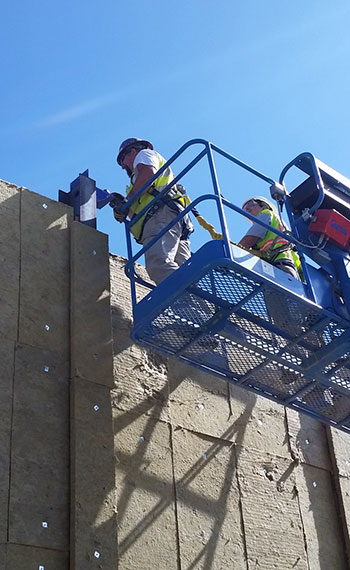 GEO deployed an AMTS on the sound wall to monitor the 850 linear-foot soil nail wall leading to the tunnel portal.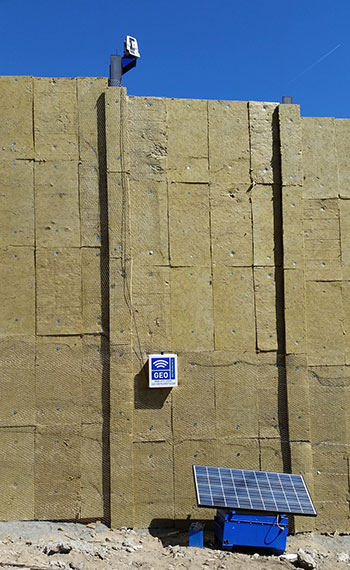 The AMTS had clear line of sight to the monitoring prisms installed on wall. Solar power was required initially.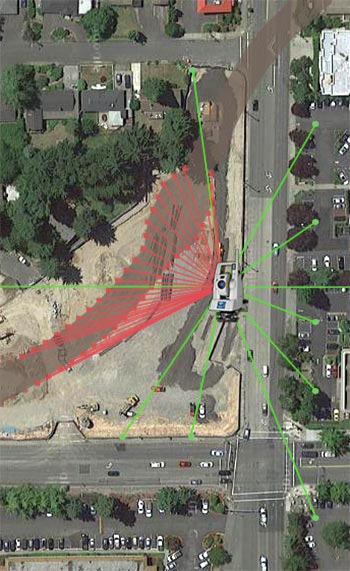 Monitoring prisms (red) were placed on the wall. Control prisms (green) were placed at stable locations outside the zone of influence to correct for changes in the position of the AMTS itself.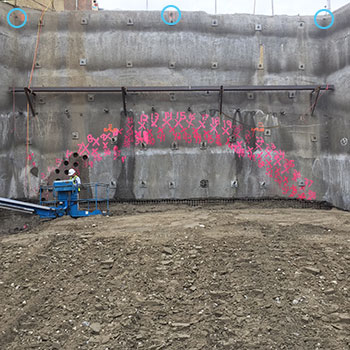 Three prisms are visible on the head wall. The painted marks were guides for placement of the pipe arch canopy.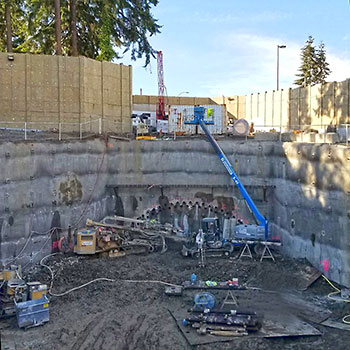 In this photo, the pipe arch canopy was now in place. Pipes were about 70 feet long.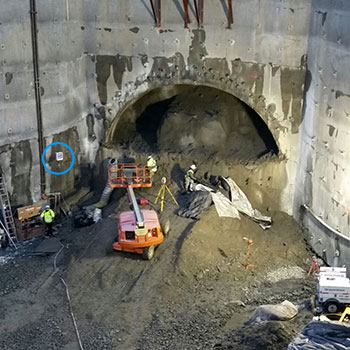 A few days later, mining began. A GEO logger ( circled ) one of many that were installed, was already collecting measurements from strain gauges installed on lattice girders. More about this in another article.