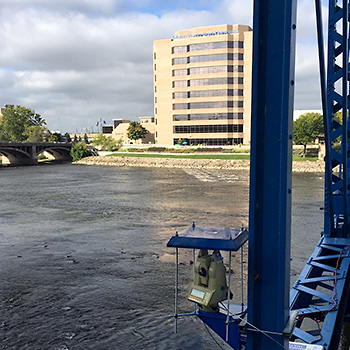 Project
This office building required foundation improvements but had to stay open while the work was done.
Requirement
To ensure the safety of people inside and to comply with building codes, the structure had to be monitored for settlement and deformation.
Solution
GEO installed an AMTS on a foot bridge. It monitored prisms attached to the structure. The unusual location of the AMTS was required to achieve the necessary viewing angles and any movements of the AMTS were corrected by software.