Air Quality Measurements
Established in 2001, Aeroqual has developed sensor-based air quality measurements for a variety of applications in more than 50 countries and climates worldwide. The New Zealand company's calibration and production facilities operate under ISO 9001:2008.
Tested and Proven
Aeroqual instruments are in daily use by high profile customers in the US, including the U.S. Environmental Protection Agency, New York Department of Environmental protection, South Coast Air Quality Management District, and NASA.
Supported by GEO-Instruments
GEO-Instruments is a partner and distributor of Aeroqual in North America. We offer sales, service, and support, and add-ons, such as solar-power panels, rugged battery boxes, and installation accessories.
Aeroqual Dust Monitors
GEO-Instruments deploys robust and accurate Aeroqual dust monitors for automated monitoring. Dust Monitoring Datasheet
All models are capable of measuring PM10 and smaller particulates. Standard features include:
Continuous measurement
Real-time reporting
Robust, weatherproof design
User-friendly setup and operation
On-board, fail-safe data storage
WIFI and cellular connectivity
SMS and email alerts
Options include
Solar power
Cloud connectivity
Wind measurements
Weather station measurements
Noise measurements
VOC, O3 (ozone) and NO2 measurements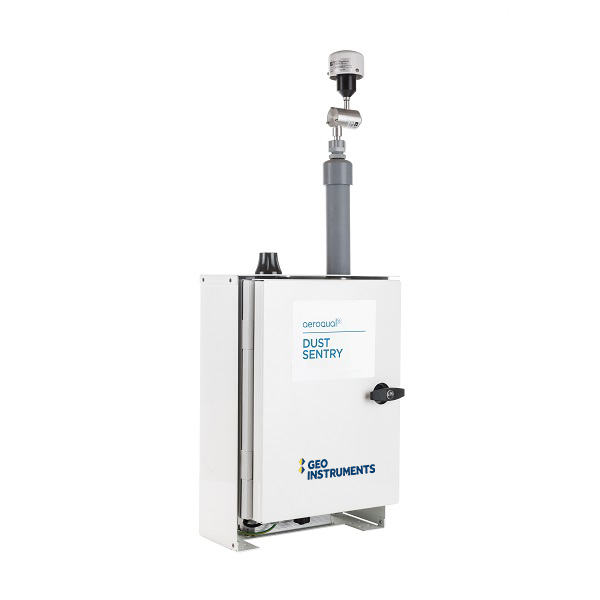 Dust Sentry
Monitors PM10 or PM2.5 or PM1 or TSP (Choose particulate fraction at time of order).
SCAQMD Rule 1466 pre-approved.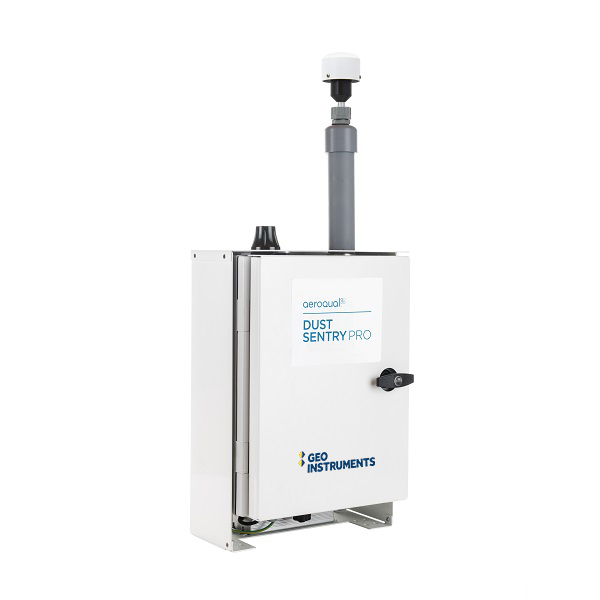 Dust Sentry Pro
Monitors PM10 PM2.5 PM1 and TSP simultaneously.
Provides counts for 8 channels; 0.3, 0.5, 0.7, 1.0, 2.0, 3.0, 5.0, 10 microns.
AQS 1
Monitors PM10 or PM2.5 or PM1 or TSP (same as Dust Sentry). Alternatively, can be configured same as Dust Sentry Pro.
Monitors up to three gases 03, NO2, VOC.
Software and Reports
Let's Talk
Call us at 800-477-2506 or fill out the form below so we can call you.