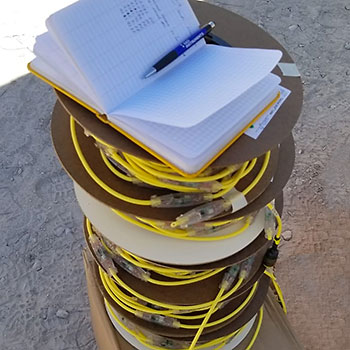 Thermal integrity profiling
can identify necking, bulging, cage eccentricities, pile shape, and variations in concrete cover. Above: TIP cables before installation.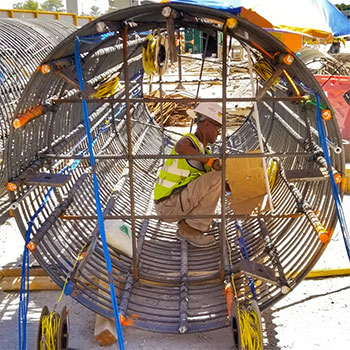 GEO completing the installation of TIP cables and
sister bar strain gauges
on a two-part, 40 foot cage that will be tested with a bi-directional load cell from LTC.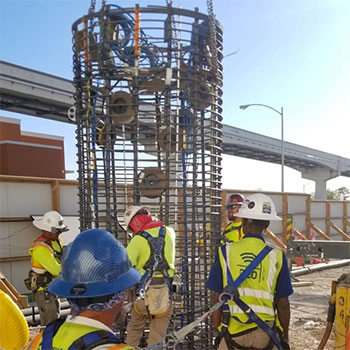 The first part of the cage is lowered into the shaft. GEO has instrumented over 400 feet of piles in the last few weeks. Custom supply, install, commission….and right the first time.