Monitoring Slope Stabilization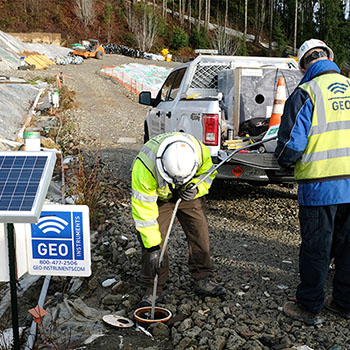 GEO installed twelve shape arrays to monitor stabilization work at this landslide site. Photo above shows project project manager and drone pilot, Larry Leone, assisting an installation in early 2018.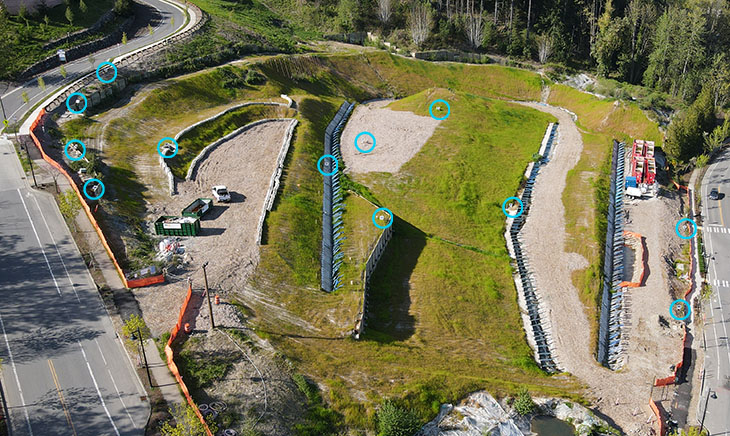 This drone photo shows the location of all 12 shape arrays. The site has been transformed and the stabilization work is nearly complete.