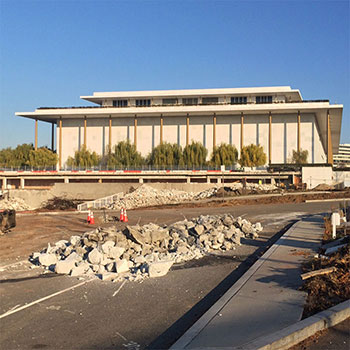 The John F. Kennedy Center for the Performing Arts undertook an expansion project at its south end, adding three pavilions and a pedestrian bridge.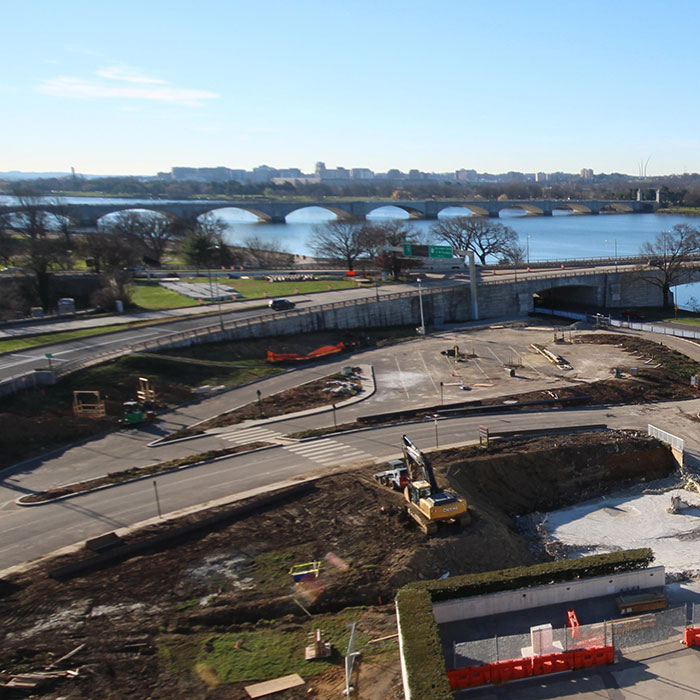 The work involved demolition, excavation, and other construction activities that could affect the Kennedy Center, the Roosevelt Bridge ramp, and the underground DC water utilities.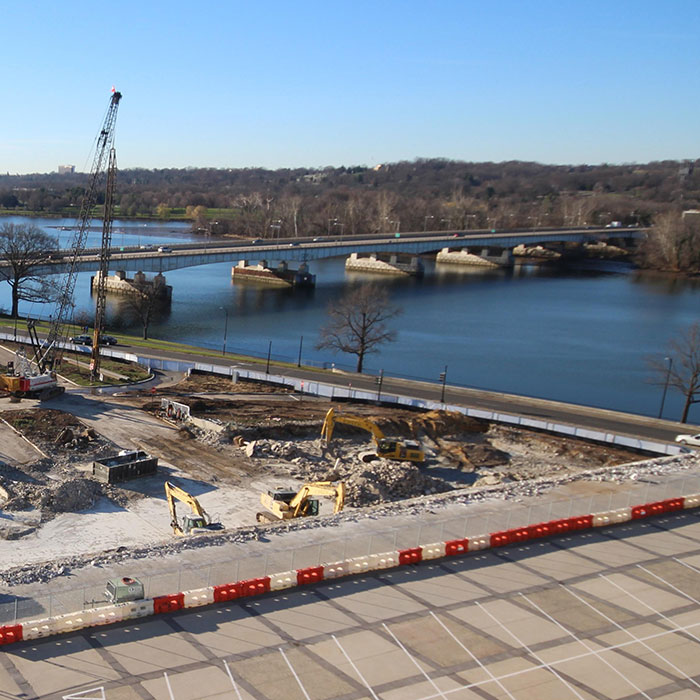 Early on in the project, GEO-Instruments installed a monitoring system to provide early detection of structural movements or excessive vibration from the construction activities.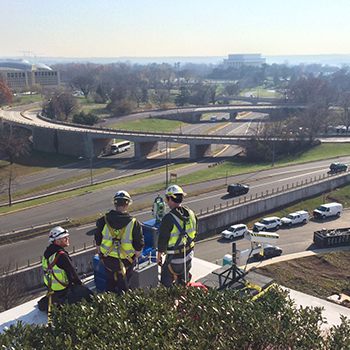 Installed on the roof of the Kennedy Center, this AMTS monitored the Roosevelt Bridge and SEO for the new buildings.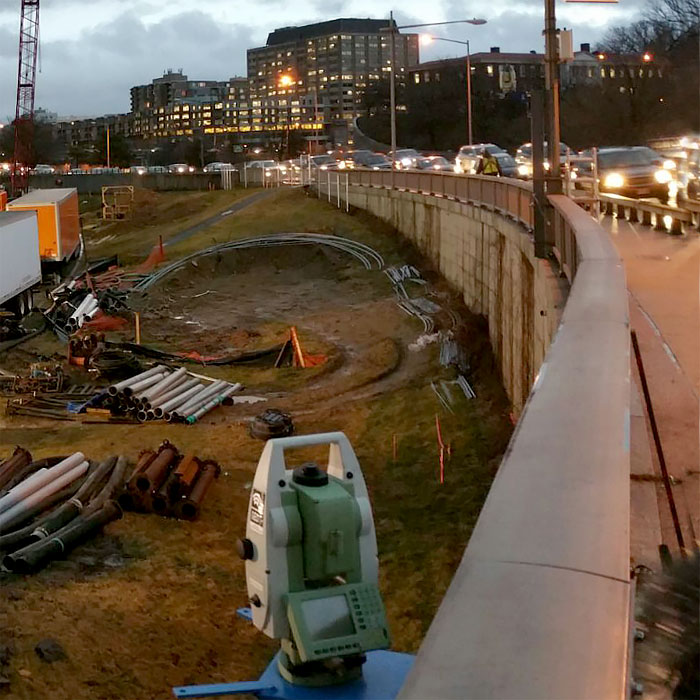 As work progressed, another AMTS was installed on the ramp for the Roosevelt Bridge looking into the excavation.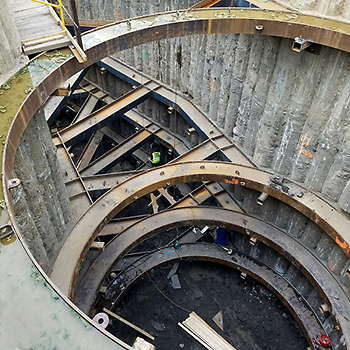 A GEO technician in a safety green vest, visible in the center of this photo, was installing another AMTS.