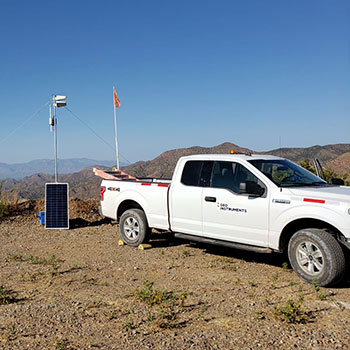 GEO teams worked high and low this week, deploying a wireless comms station at 4,000 feet above sea level and a hydrostatic level systems at 25 feet below grade.
The comms station (left) relays data from piezometers installed at a mine site far below.
The hydrostatic level cells are monitor a storm sewer during repairs.