Vibration Monitoring Services for Miami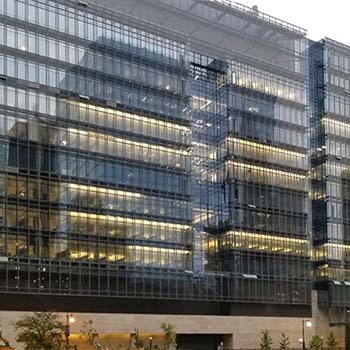 Sensitive Sites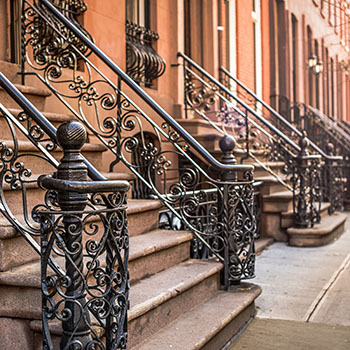 Residential Sites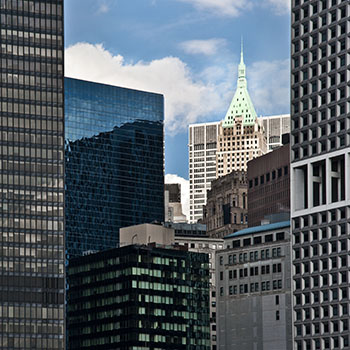 Commercial Sites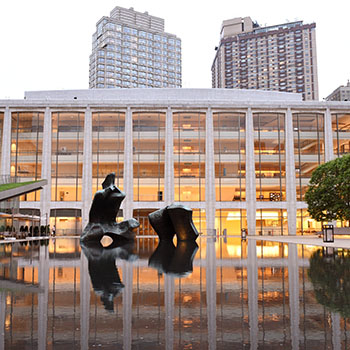 Civic Sites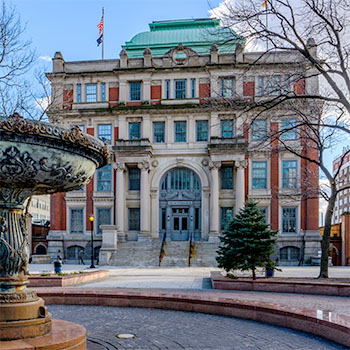 Historic Sites
Why Monitor Vibrations?
Comply with building codes.
Reduce risk of property damage, project delays, and increased costs.
Alert construction teams to mitigate excessive vibration.
Manage relations with neighboring property owners.
Provide documentation that help resolve any legal claims.
Does Miami Require Monitoring?
require vibration monitoring of adjacent structures when construction activities involve:
Excavation and trenching
Blasting and demolition
Foundation work
Tunneling
Pile driving
Vibration Monitor Services
Manual: If you want to do it yourself, rent an Instantel Micromate. Rentals include a triaxial geophone, Blastmate report software, a carrying case, and all accessories.
Automated: If there's too much on your plate already, rent an automated system to take care of data collection and processing. You get a secure website, status alerts, reports, and support from our project manager.
"We're ready to help" - Zeid Alkas, New York Area Manager
Call us at 973-557-7667 or fill out this form: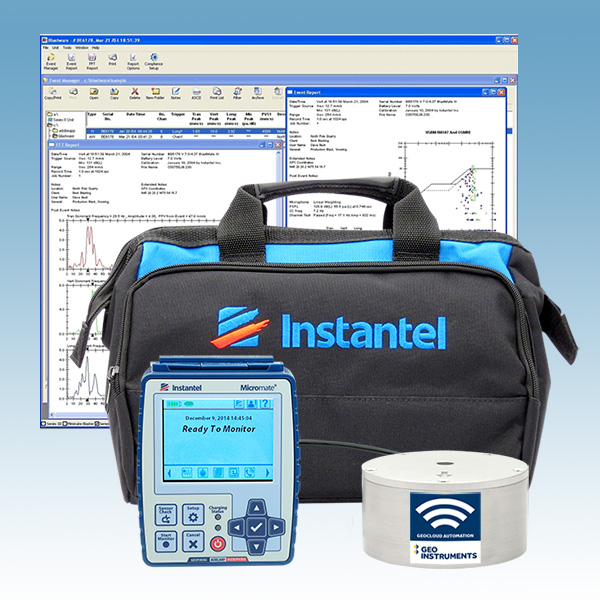 Choose the right vibration monitor for your project
In-Stock & Calibrated
GEO-Instruments has a large fleet of rental vibration monitors, manual and automated. Every unit has a valid calibration certificate and is tested before we rent it.
Why Rent from GEO?
GEO-Instruments has vibration monitoring expertise from hundreds of our own projects, and we've been an authorized Instantel dealer since 2003. We know vibration monitoring.
Essential Components
Vibration monitoring requires three components: a triaxial geophone to sense the vibrations, a vibration monitor to record the signals from the geophone, and processing software to generate compliance reports.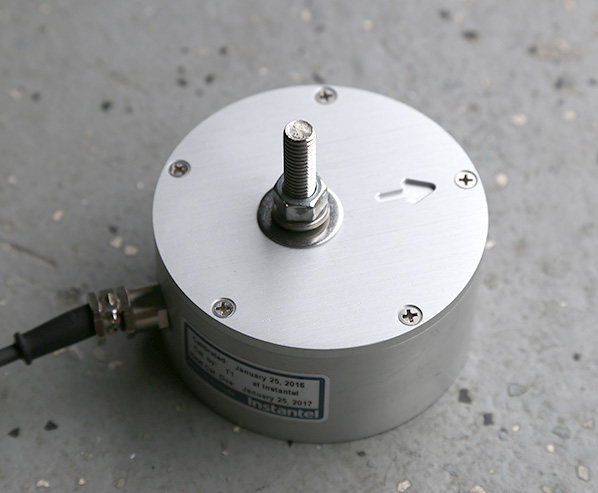 Triaxial Geophone
The standard triaxial geophone is suitable for almost all monitoring of construction-related vibrations.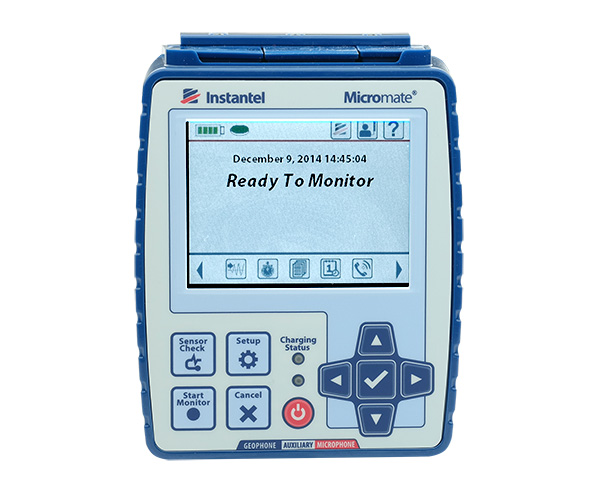 Vibration Monitors
The vibration monitor records the outputs of the geophone and can trigger alerts if peak particle velocity exceeds preset limits.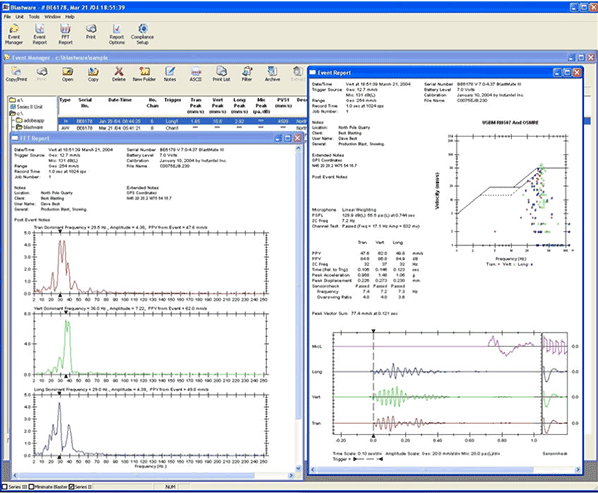 Software & Compliance Reports
Compliance reports are an important part of monitoring. They provide proof that vibrations from the site are being monitored and controlled.
Portable Vibration Monitors
Portable vibration monitors are convenient when the monitoring location changes frequently or when the project duration is relatively short.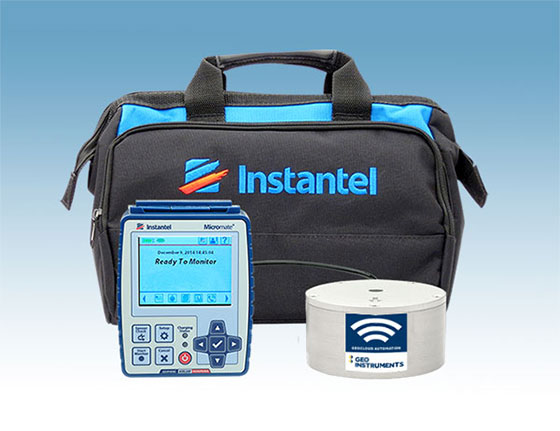 Instantel Micromate
The Micromate is a good choice if your reporting requirements are minimal and you don't need automation.
Compact and lightweight, the Micromate is also convenient if your monitoring location changes frequently.
The Micromate should be retrieved at the end of the day. You'll need to transfer data to your PC for processing, generate reports, clear the Micromate's memory, and charge the battery.
Micromate rental includes:
Instantel Micromate
Triaxial geophone
Cables and charge adaptor
PC software for processing
Carrying case
Monitoring Time: 
10 to 15 days of monitoring on rechargeable internal battery.
Dimensions and Weight
4 x 5.5 x 1.75 in, 1.1 lb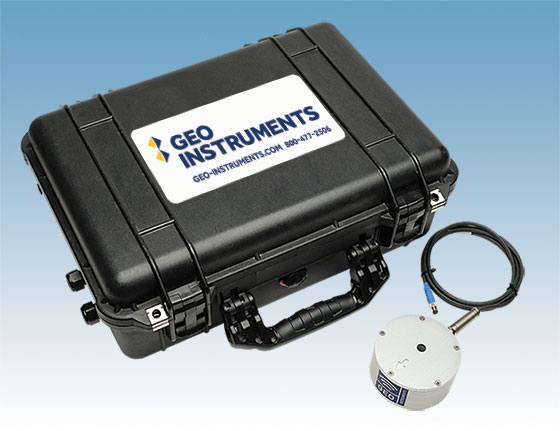 PVM - Portable & Automated
The PVM is a good choice if you need protected portability. It is supplied in a strong waterproof case that can be locked, secured, and left on site.
The PVM is available with and without automation services. Automation brings automated data retrieval and website access to automated reports. 
With the non-automated PVM, you'll need to transfer data to your PC for processing and generate reports.
PVM rental includes:
Vibration monitor
Triaxial geophone
15Ah battery, AC charger
Strong weatherproof case
Cell modem
Automation services
Available without automation.
Monitoring time:
Three days of automated operation, 20+ days of non-automated operation.
Dimensions & Weight:
20 x 15 x 7 in, 26 lb.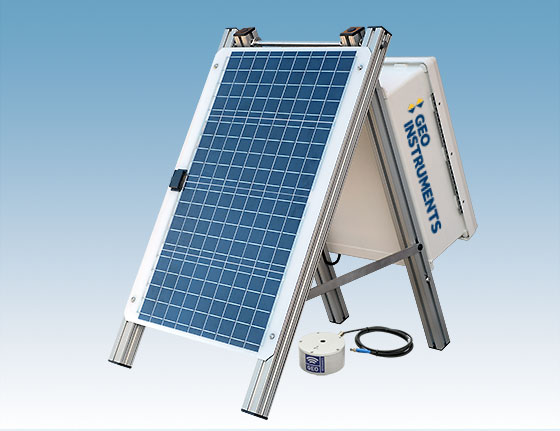 SVM - Solar & Automated
The SVM is a good choice if you need portability and automation for a longer term. It can be locked, secured, and left on site in a fenced area.
The SVM features a self-standing frame that folds for easy relocation. The solar panel keeps its large battery charged for weeks of automated operation.
All automated systems send data four or five times per day to a dedicated website where reports are generated.
SVM rental includes:
Vibration monitor
Triaxial geophone.
Cell modem
Self-standing frame
Weatherproof enclosure
Solar panel and 35Ah battery
Automation services
Monitoring Time:
Weeks of operation, depending on the availability of sunlight.
Dimensions & Weight:
30 x 18 x 11 in (open), 60 lb.
Fixed-Location Vibration Monitors
Fixed location monitors work well for longer-term projects. They are generally more secure and automated. Learn more about automation below.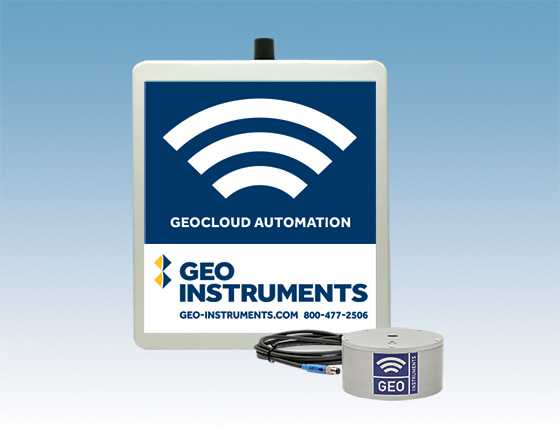 AVM - AC or Solar
The AVM is a good choice for long term automated monitoring from a fixed location. Its weatherproof enclosure can be mounted on a wall or pole.
The AC version charges the battery from line power, providing unlimited operating time. The solar version is supplied with a separate solar panel and a larger battery.
AVM rental includes:
Vibration monitor
Triaxial geophone
Cell modem
7Ah battery with AC adaptor or 35Ah battery with solar panel
Lockable, weatherproof enclosure
Automation services
Monitoring Time:
AC version has no monitoring limits. Weeks or months of monitoring with solar, depending on availability of sunlight.
Dimensions & Weight:
18 x 16 x 6 in, 32 lb.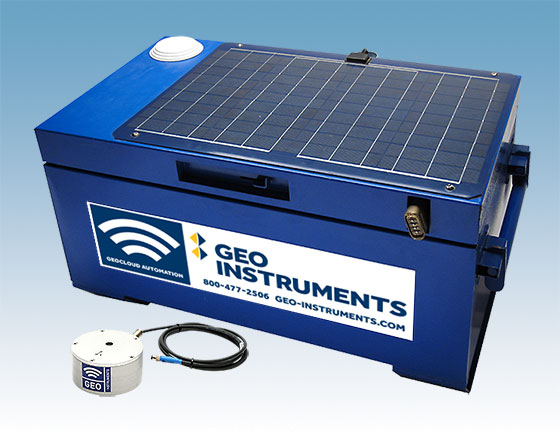 RVM - Solar & Rugged
The RVM is a good choice for long term automated monitoring from a fixed, public location. It features a heavy steel enclosure, a shatterproof solar panel, and high capacity batteries.
The enclosure can be positioned over the installed geophone and its cable to avoid vandalism. The 250 lb enclosure is lockable and easily secured.
RVM rental includes:
Vibration monitor
Triaxial geophone
Cell modem
Two 110Ah batteries
Heavy-gauge steel enclosure
Shatterproof solar panel
Automation services
Monitoring Time:
Large batteries provide extended monitoring time even with poor solar. Months of monitoring with good sunlight.
Dimensions & Weight:
31 x 21 x 18 in, 250 lb.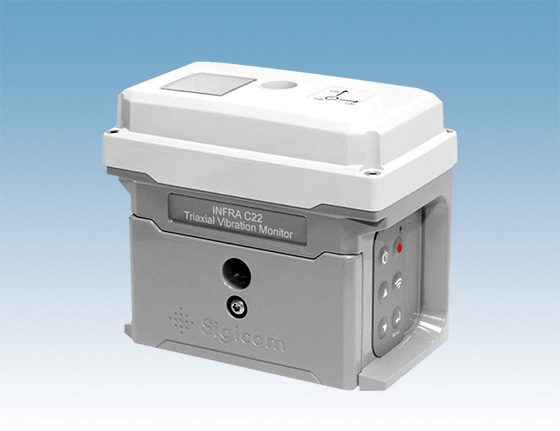 INFRA C22 - Internal Geophone
The INFRA C22 is a good choice for long term automated monitoring from a fixed location. It has a built-in triaxial geophone. The C22 can also calculate acceleration from its velocity measurements.
The C22 has a strong, cast-aluminum case with vertical and horizontal through holes for mounting on the structure. It is not designed for burial.
INFRA C22 rental includes:
Wireless vibration monitor
Built-in triaxial geophone
Built-in cell modem
Two batteries with AC charging adaptor
Lockable, weatherproof enclosure for mounting on a wall or floor.
Automation services
Monitoring Time:
Approximately 3 weeks to 2 months on fully charged batteries, depending on frequency of data uploads.
Dimensions & Weight:
5.8 x 5 x 3.5 inches, 4 lb.
Compliance Reports
Compliance reports are an important part of vibration monitoring. They prove that vibrations from a site are being monitored and controlled to acceptable limits. If limits are exceeded, they document the duration of the exceedance.
Processing Software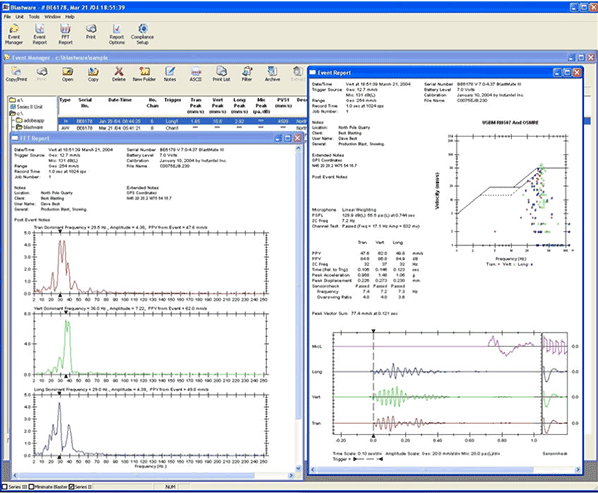 Vibration monitors output their recorded measurements in binary code that can be parsed only with specialized processing software (Excel will not work).
The software imports and processes data from the vibration monitor and then generates compliance reports that include limit charts, histograms and waveform plots.
Rentals of portable vibration monitors, such as the Instantel Micromate, include processing software. You have to transfer data from the vibration monitor to the PC, but after that, generating the report is simple.
Rentals of automated vibration monitors transfer data wirelessly to a server that automatically generates reports and makes them available on a website.
Histogram Report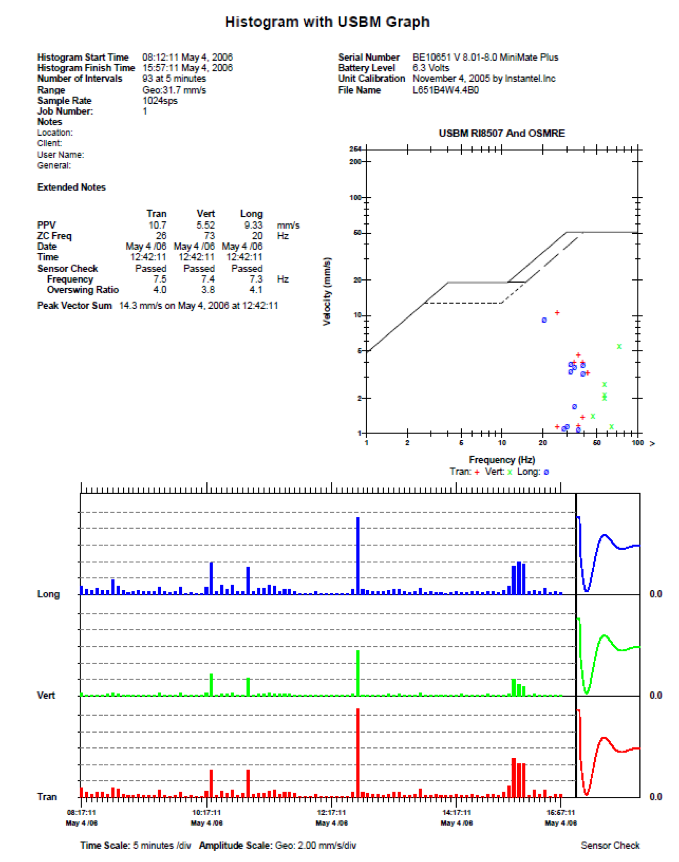 The histogram report shows the peak particle velocity measured during successive time periods.
Waveform Event Report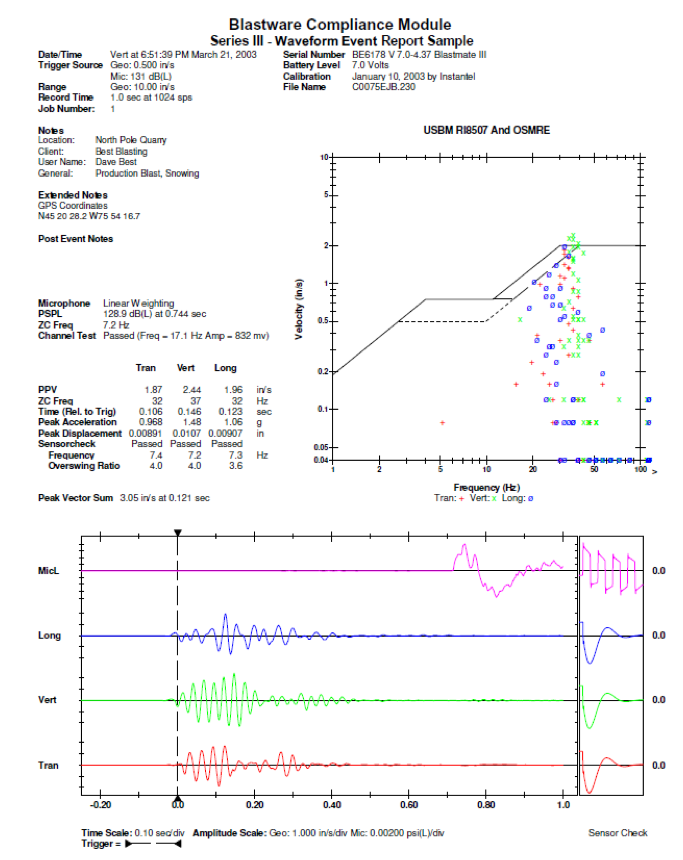 The waveform event report shows a single event, typically triggered by a limit exceedance.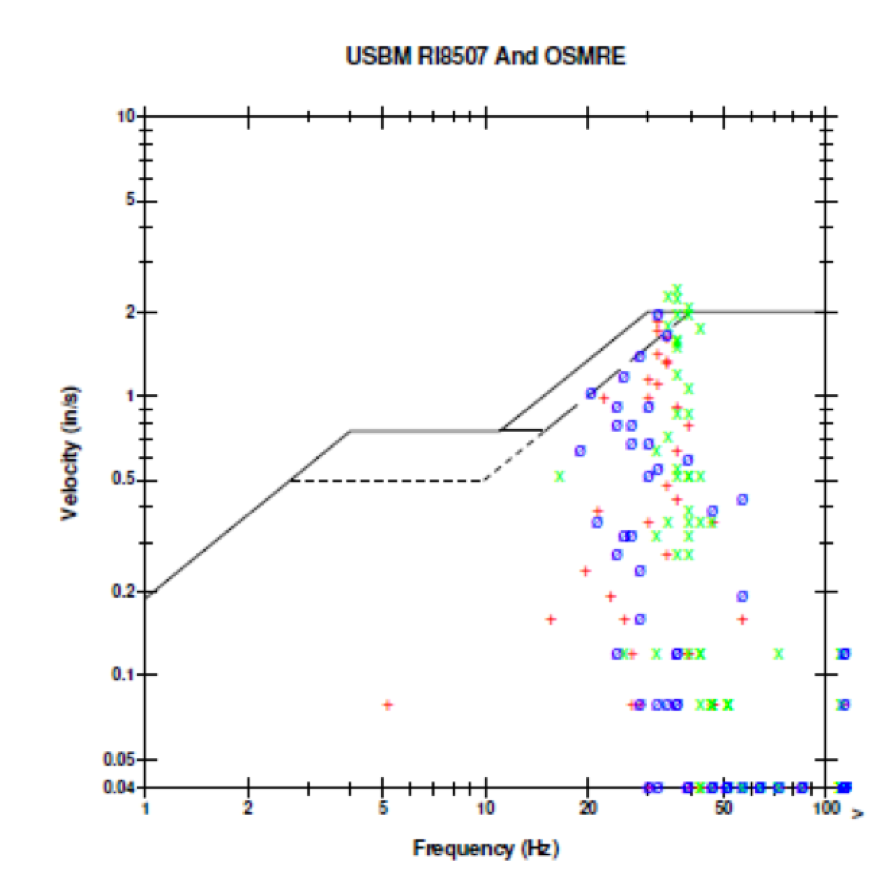 Vibration Limit Chart
The USBM RI 8507 vibration limit chart  plots particle velocity against frequency and includes a safe-limit line.
Points above the limit line are potentially damaging. Points below the limit line are considered non-damaging.
Although intended to define safe limits for surface blasting and residential structures, the graph is widely used for construction vibrations and other types of structures.
Automated Vibration Monitoring
Automated vibration monitoring is a mix of hardware, software, and services that provides more complete data and eliminates nearly all the manual tasks related to data collection and processing.
Automation Includes:
Enhanced Hardware: Lockable, weatherproof enclosures, larger batteries, and solar panels allow the vibration monitor equipment to be left on site rather than collected at the end of the day.
Wireless Communications: Cellular modems transfer data to the internet at regular intervals, eliminating the need for visits by a field technician.
Dedicated Website: The website processes data and generates compliance reports automatically. It displays the status of all vibration monitors along with any other instruments on site. Data files and reports are accessible 24/7.
Timely Alerts: Alerts for vibration exceedances are displayed on the project website and can be sent to smartphones and PCs.
Do you need automation?
We recommend automation for any location that requires special safety precautions, such as tunnels and railways. This leads to time savings as well as better safety.
We also recommend automation services for longer term projects. The accumulated time and cost savings can be significant:
Fewer maintenance visits (battery charging, data transfers, managing system memory)
Reduced computer time ( importing data from a memory stick, generating reports, and distributing the reports)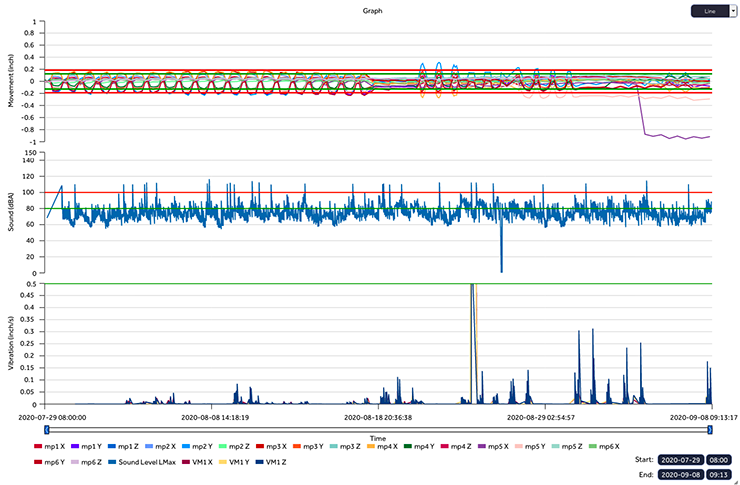 This plot from GeoCloud Quickview shows movement recorded by an AMTS system, noise levels recorded from a sound level sensor, and vibrations recorded from a geophone.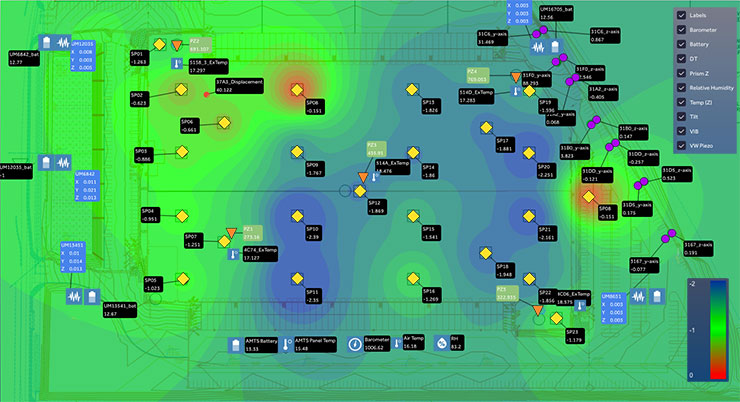 This status screen from GeoCloud Quickview is another example of data integration. A single screen shows settlement, tilt, peak particle velocity (blue boxes), pore-water pressure, and weather conditions.
Frequently Asked Questions
How many geophones can I connect to one vibration monitor?
Typically just one. The spec sheet may list "4 channels," but the triaxial geophone occupies three channels, and the microphone takes the last one. So 1 geophone and 1 microphone.
A few vibration monitors offer connections for two geophones and two microphones, but those are intended for specialized monitoring where, for example, one geophone is installed on a structure and the other on the ground in front of the structure.
Are extension cables available?
Yes, 50, 100, and 250 foot extension cables are available. However, we recommend keeping cables as short as possible. Short cables are less susceptible to electronic noise and less likely to be damaged by construction activities.
Geophone cables are not designed for traffic. If you must route a cable across a road or driveway, we recommend protecting it with a traffic-rated mat or through a trench, if possible.
How are geophones installed?
Detailed instructions are available from manufacturers as well as published guidelines from the ISEE and FTA. In general, the geophone must be level within 10 degrees of horizontal and the arrow should point toward the source of the vibration.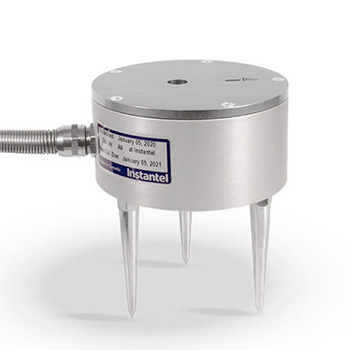 Ground Installation
Most geophones include screw-on spikes to improve coupling with the ground. For short term monitoring, The spikes are pressed into the ground surface and the geophone is stablized with sand bags.
For longer term monitoring, the spikes and geophone are pressed into the bottom of a shallow pit and buried.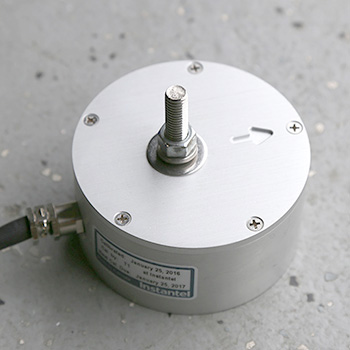 Slab Installation
Most geophones have through-holes for anchors installed in the structure. The geophone is slipped onto a threaded anchor and held in place by a washer and tightened nut.
Horizontal geophones are always oriented with the arrow pointing toward the source of vibration.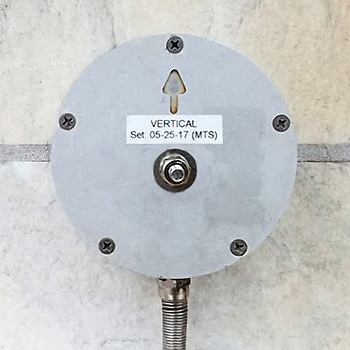 Wall Installation
Vertical geophones are available for installation on walls. Vertical geophones should be oriented with the arrow pointing upward.
Wall-mount adaptors are available for horizontal geophones.
Damage to the facade can be avoided by installing the anchor in the grout line.
Other Services from GEO-Instruments
Pre-Construction Surveys
Pre-construction surveys are visual inspections of structures adjacent to a construction site. Required by NYC Building Code, Sections 1814.1 and 3309.4.3 as well as in TPPN 10/88.
Crack Monitoring
Crack gauges monitor changes in cracks identified in the survey. Building codes may require daily or weekly readings. Automated crack gauges eliminate site visits.
Optical Monitoring
Building codes may require optical monitoring of affected buildings. GEO's AMTS automated optical monitoring works around the clock without the cost of survey crews.
Dust Monitoring
Dust mitigation is required at most construction sites. GEO deploys real-time, automated dust monitors from Aeroqual.
Monitoring Plans
We work with project engineers to finalize monitoring plans in accordance with Sections 1814.3 and 3309.16 of the New York City Building Code.
Full Service Monitoring
GEO-Instruments specializes in geotechnical and structural monitoring.