Part 2: Vibration Monitoring Equipment
Three components are needed for monitoring construction vibrations: a geophone, a vibration monitor (also called a seismograph), and software for reports and analysis. Optional weatherproof enclosures, power solutions, and automated communications and processing can increase efficiency and reduce costs.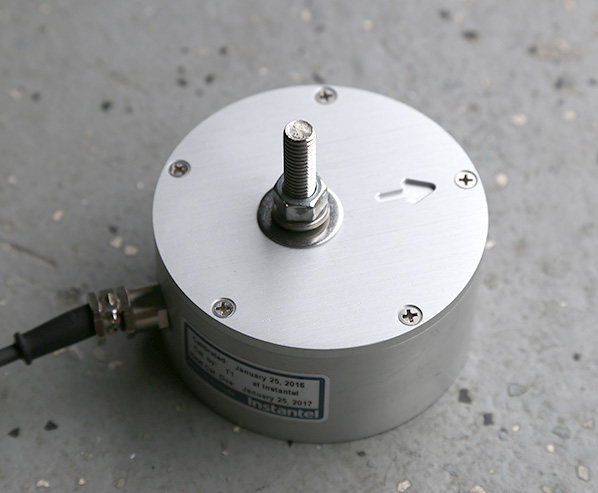 Triaxial Geophone
Contains three geophone sensors to monitor transverse, vertical, and longitudinal vectors.
Configured for horizontal installation or vertical (wall) installation on request.
Standard ISEE geophone is suitable for construction monitoring.
Specialty sensors are available for unique conditions.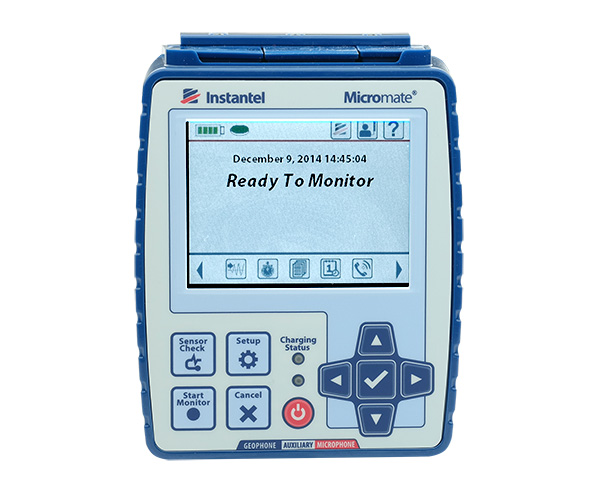 Vibration Monitor / Seismograph
Accepts geophones and microphones.
Records data for histograms and waveforms.
Displays PPV, frequencies, max acceleration, and max displacement.
Provides "auto call home" feature, assuming that you have a cellular modem, power for the modem, and a way to receive the data.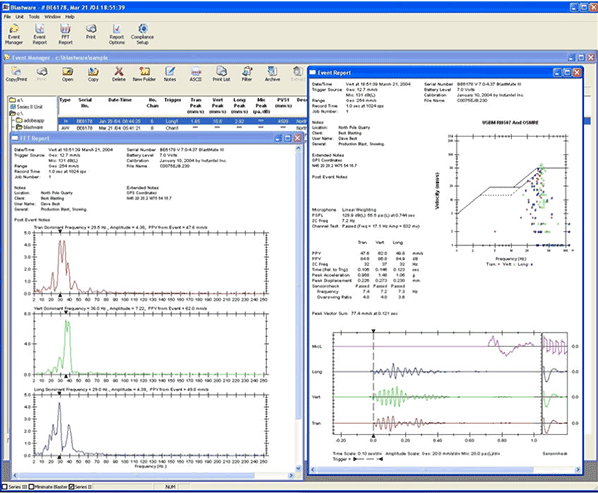 Report and Analysis Software
Transfers data from vibration monitor to PC
Processes data.
Generates event reports and histograms.
Supports FFT and other analysis tools.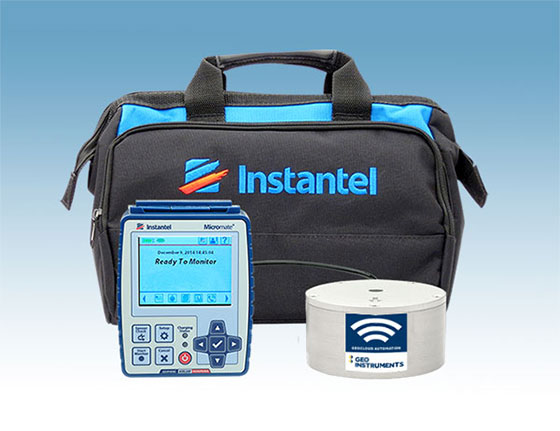 Manual Vibration Monitor
The Instantel Micromate gets the job done. Keep in mind that manual vibration monitors are minimally protected from the environment and are not easily secured. In most cases, you'll need a technician hovering nearby, and you'll always need someone to offload and process data.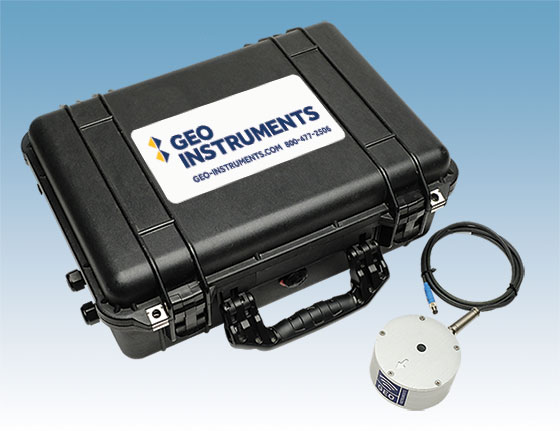 PVM - Portable & Automated
The PVM encloses the vibration monitor in a strong waterproof case that can be locked and easily secured. Portable and easy to deploy, the PVM can be left unattended on site for several days. Data transfers, processing, and reports are fully automated.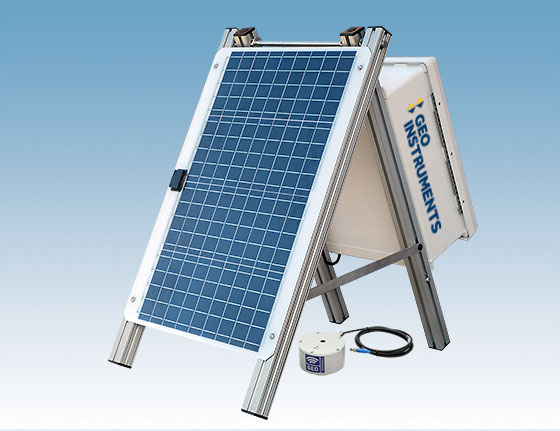 SVM - Solar Powered & Portable
The SVM features a solar panel and a larger battery. It can be relocated quickly and operates autonomously for days and weeks. Data transfers, processing, and reports are fully automated.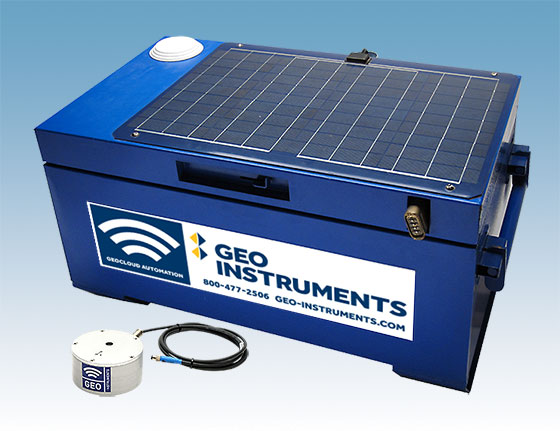 RVM - Rugged and Heavy Duty
Easily secured due to its weight and heavy-duty construction, the solar-powered RVM can be deployed in public areas. The geophone can be installed beneath the box. Data transfers, processing, and reports are fully automated.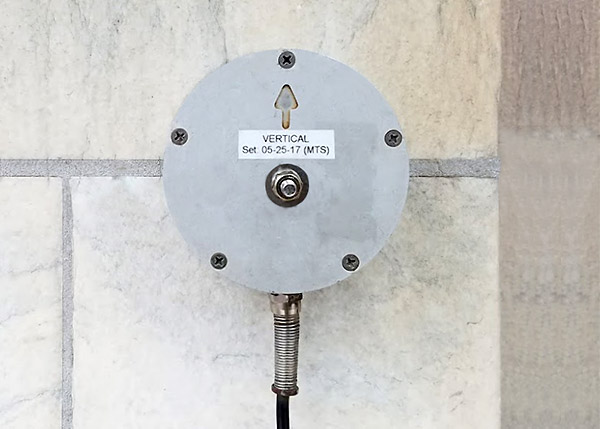 Geophone for Vertical Mounting
Geophones are manufactured for horizontal installation. If you plan to install the geophone on a wall, the internal sensors must be reconfigured. Tell us when you order.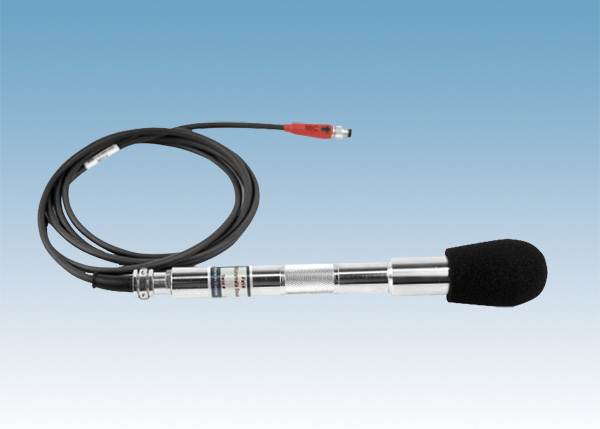 Sound Level Sensor
If you are monitoring construction noise, choose the sound level sensor, which is designed for sounds that humans can hear. If you are blasting, choose the linear microphone.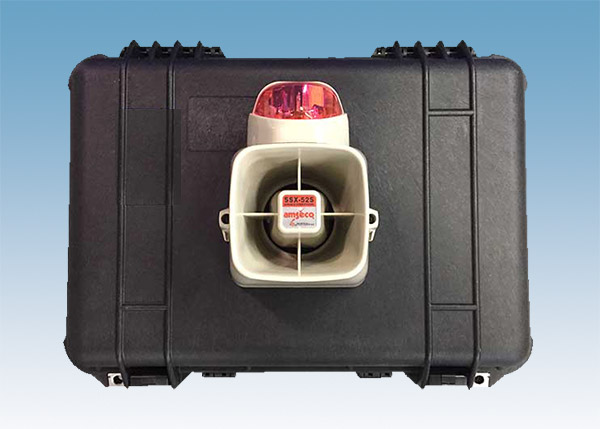 Horn and Strobe
Any of the AVMs can be connected to a horn and strobe that activates when vibrations exceed preset levels.
Questions & Answers
How many geophones can I connect to one vibration monitor?
Typically just one. You may see "4 channels" on the spec sheet, but the triaxial geophone occupies three channels, and the microphone takes the last one. So 1 geophone and 1 microphone.
A few vibration monitors offer connections for two geophones and two microphones, but those are intended for specialized monitoring where, for example, one geophone is installed on a structure and the other on the ground in front of the structure.
Can I connect an extension cable to a geophone?
Answer: Yes, 50, 100, and 250 foot extension cables are available. However, we recommend keeping cables as short as possible. Short cables are less susceptible to electronic noise and less likely to be damaged by construction activities.
Can geophone cables withstand traffic loading (i.e. across parking garage driveway)?
Answer: Geophone cables are not designed for traffic. If you must route a cable across a driveway, we recommend protecting it with a traffic-rated mat or through a trench, if possible.
What is the best way to install a geophone?
Answer: Refer to published guidelines from the ISEE and FTA. In general, the geophone must be level and the arrow should point toward the source of the vibration. If the geophone is to be installed in the ground, bury it, especially for long-term monitoring. For short-term, it is acceptable to use the supplied spikes and a sandbag in lieu of burying. If the geophone is to be installed on a slab or structural foundation, install a wedge anchor, slip the geophone onto the anchor (there is a hole in the geophone for this purpose) and then tighten the nut to make the anchor grip.