GEO-Instruments maintains a rental stock of tiltmeters, dataloggers, SAAs, portable inclinometer systems, load cells, and more. We add rental items regularly. If you don't see what you need, ask us.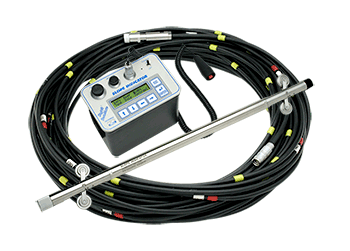 Portable Inclinometer System
The portable inclinometer system is used to survey inclinometer casing, which is typically installed in a borehole, but may be embedded in a pile. The rental package includes a probe, control cable, and a readout. The probe fits all diameters of inclinometer casing. Specify the length of control cable needed.
Loadcell
Load cells are used to monitor loads in rock bolts, cable anchors and tendons, structural beams, piles, loads between tunnel supports and loads in pull-out tests on trial anchors. GEO-Instruments can provide either vibrating wire or bonded strain gauge load cells along with suitable readouts.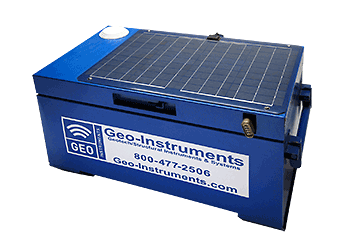 Heavy Duty Logger Enclosure
This heavy-duty enclosure provides a strong, stable platform that holds data logger components, batteries, power supplies and communications modules. It is ideal for data loggers deployed in urban areas or rural areas where extra protection is required. The rugged enclosure can be locked and chained and is built to withstand the harshest environments. It accommodates large batteries and is available with a solar panel.
Let's talk
We want to make rentals easy, but we also want to make them right. A short discussion is all it takes. Call us at 800-477-2506 or fill out the form below so we can call you.