GeoCam construction site cameras provide videos and photos of construction activities. In addition to providing a record of progress and adding to site security, they can be used identify problems, document incidents, and improve operations. Datasheet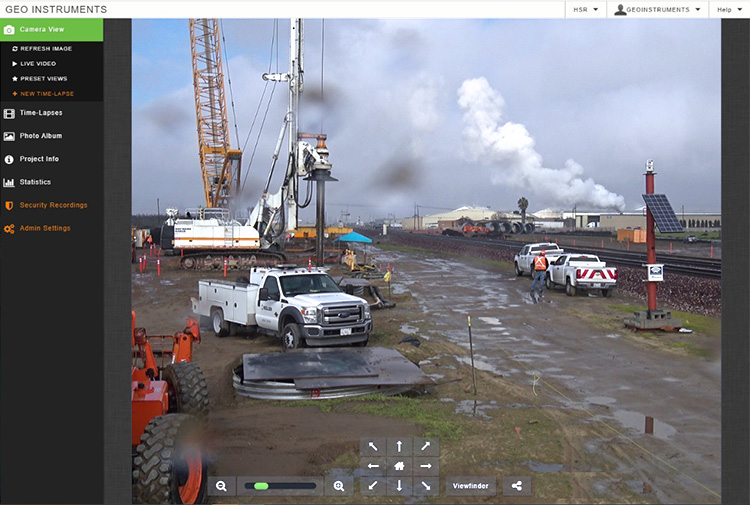 The camera is controlled remotely by a PC. The image above shows the user interface. Pan, tilt, and zoom controls overlay a live view of the scene. Panned, tilted, and zoomed views can also be preset for time-lapse recordings.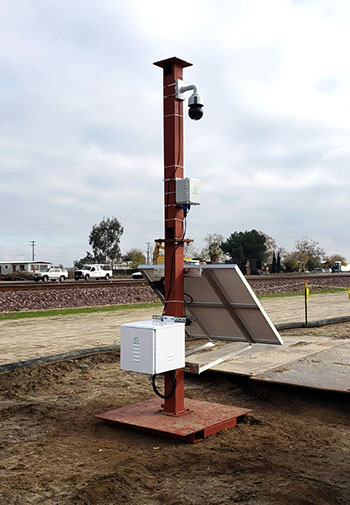 The GeoCam PTZ mounted on pole. Solar panel supplies sufficient power to run the system.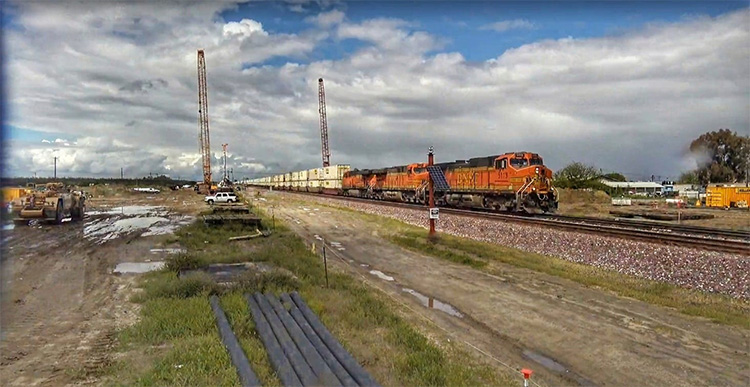 Customizable Time Lapses
Schedule multiple time lapses
Pan, tilt, and zoom to cover the site
Show progress, weather, and more
Security Recording
Records HD 720p resolution
Store 7 days of 24/7 video
View by date & time
GeoCam Pan-Tilt-Zoom
High resolution live images
Instant access to time lapse photos
Night-time security recordings.
Real-Time Streaming
View live images from anywhere
Control camera from PC or phone.
Stream 4K video to multiple viewers
Options
Let's Talk
It's best to talk about your requirements. Include your phone number on the form below, and we'll give you a call.