Logging and communications are essential elements of automated monitoring. Loggers obtain and store measurements from sensors at scheduled intervals. Communication devices transfer data from the loggers to off-site servers for processing and distribution.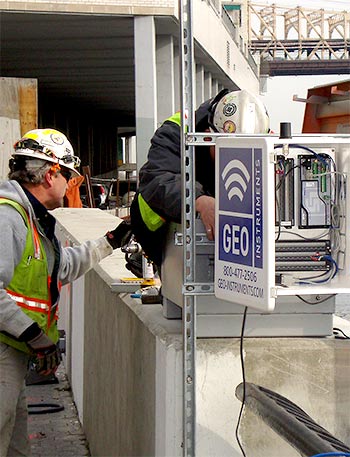 Loggers obtain and store measurements at scheduled intervals. They also control peripherals such as multiplexers and communications devices.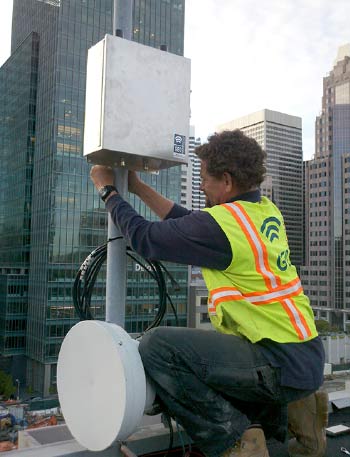 Cellular IP modems provide the most direct data transfers, but at this site GEO supplemented cellular communications with point-to-point radios, and a microwave relay.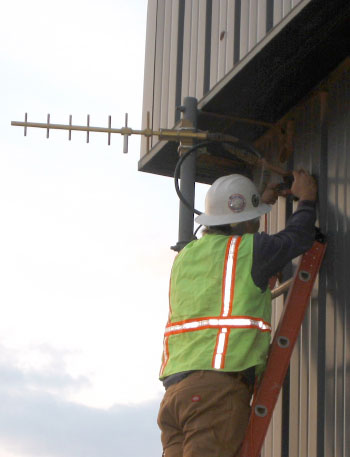 Wireless systems benefit from the proper antenna. Here a technician adjusts a directional, Yagi antenna for a cross-site hop.