GEO-Instruments manufactures specialized products for our own applications. We keep a stock of the products that we use regularly and can make them available to others. GEO Product Datasheets
Prisms for AMTS Systems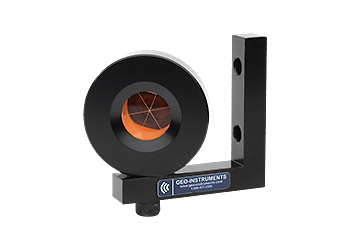 L-Bar Mini Prism
L-Bar mini-prisms are used for monitoring tunnel walls, building facades, foundation slabs, retaining walls, and bridge decks. Read more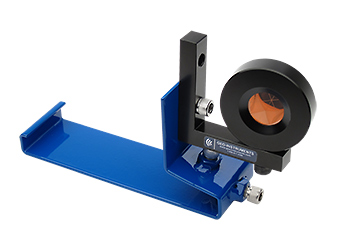 Rail Clip Prism
The rail clip prism is used for monitoring settlement and lateral displacement of railroad tracks. Read more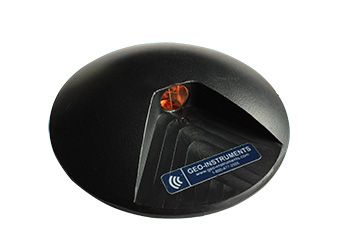 Road Prisms
The road prisms is used for monitoring settlement or heave of road surfaces and pavement. Read more.
Micro Prism
Micro Prisms provide reliable monitoring points that are almost invisible when installed.
Instruments and Accessories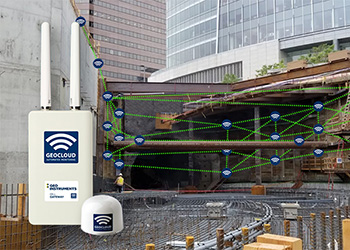 GeoCloud Wireless Sensors
GeoCloud wireless sensors provide high precision, low noise measurements, reliable wireless mesh communications, and a 15 year battery life. Read more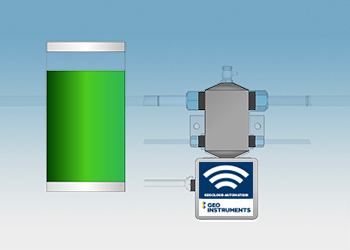 Hydrostatic Level Cells
Hydrostatic level cells are used for monitoring settlement or heave in structures affected by nearby excavation, tunneling, and compensation grouting. Read more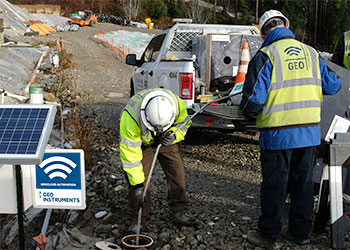 SAA Shape Array
Shape arrays are advanced inclinometer-like instruments used for monitoring subsurface deformation. Read more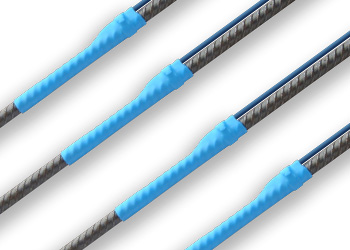 Sister Bar Strain Gauge
Sister bars are used to monitor strain in steel-reinforced concrete. Typical applications include determining the distribution of stress in bored piles. Read more
Strain Gauges
Strain gauges are used to monitor strain in steel and concrete. Typical applications include monitoring changes in load on structural elements. Read more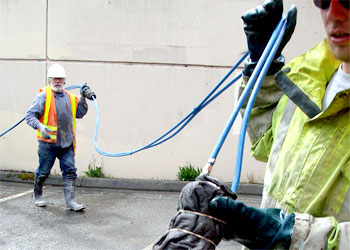 MPBX & WMPBX
The MPBX is a multi-point borehole extensometer. The WMPBX is a wireless version designed for inaccessible locations, such as city streets. Read more
UMP Heave Settlement Point
Utility monitoring points (UMP) are used to monitor underground utilities for potential displacement from construction activities. UMP Datasheet
Datalogging Systems and Accessories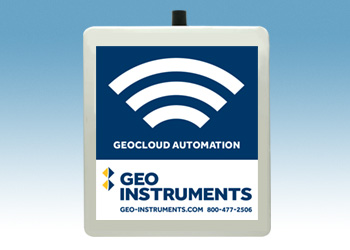 Datalogging Systems
Datalogging systems are an essential element of automated monitoring. A datalogging system include the logger itself, interface modules, multiplexers, a power supply, a communication device, and a weatherproof enclosure. Datasheet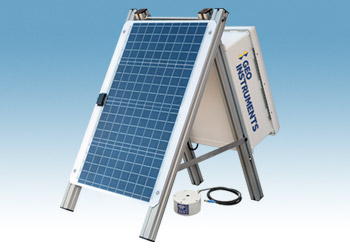 Vibration Monitors
Automated vibration monitoring provides a reliable and cost-effective way to control for excessive construction vibrations, protecting project owners, construction companies, and nearby properties. Read more
Dust Monitors
Automated dust monitoring is a cost-effective way to verify dust mitigation measures and maintain good relations with neighboring communities. Read more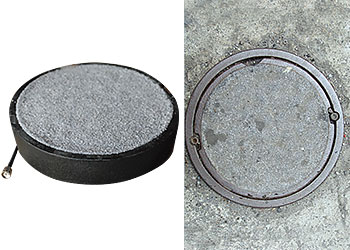 Link-Lid Antenna
The Lid-Link® is traffic-rated, flush-mount antenna that is used where radio telemetry is required, but conventional antennas are impractical due to traffic or vandalism. Read more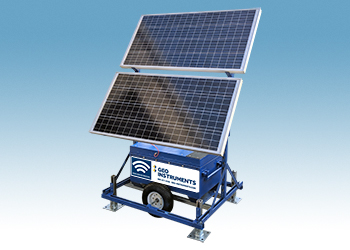 Heavy-Duty Logger Enclosures
Heavy-duty logger enclosures provide protection and power for data loggers and vibration monitors. Custom configured to the application, the enclosures are built to withstand the harshest environments. Datasheet
Let's Talk
Have some questions? Need some guidance? We can help. Call us at 800-477-2506 or fill out the form below so we can call you.