Vibrations from Construction Activities
Vibrations from construction activities such as blasting, rock excavation, general excavation, pile driving, and tunneling can lead to property damage, litigation, project delays, and increased costs. Automated vibration monitoring provides a reliable and cost-effective way to control for excessive vibrations, protecting project owners, construction companies, and nearby properties.
Typical Monitoring Requirements
Vibration Monitors: A vibration monitor with a triaxial geophone must be installed at a specified location to record vibrations. Larger projects may require multiple vibration monitors and geophones. Each monitor continuously samples the three channels of its geophone, recording the highest values at regular intervals. If any sampled value exceeds an alert threshold, the monitor stores that "event" with additional data. Events should be reported immediately.
Data Transfers: Data must be offloaded from the vibration monitor for processing.
Compliance Reports: Compliance reports are generated using specialized software. The most common reports are histograms and waveforms. Histograms, which present the highest values recorded during every 15 minute interval, can be used to demonstrate that the site was actively monitored. Waveform reports, generated only for alert-level events, present a waveform plot, peak particle velocity for each channel, and other information.
Ready Access to Data: It is useful to have complete records of the monitoring program available in case of claims.
Alerts: Alerts must be distributed quickly to inform those responsible for construction activities that vibration limits have been exceeded and that some action has to be taken.
Advantages of Automation
Automated Vibration Monitoring is a rental service from GEO-Instruments that provides reliable, cost-effective monitoring.
Unattended Monitoring: Automated systems can record, process, alert, and report without the presence of an operator. This autonomous operation provides significant cost savings.
Timely Alerts: Automated systems send alerts to smartphones and PCs when an exceedance event occurs. Manual systems cannot send alerts.
Automated Processing: Automated systems transfer data wirelessly to an offsite server for processing and reporting. The systems also manage memory to ensure that monitoring continues without interruption.
Automated Compliance Reports: Automated systems generate compliance reports at specified intervals and can distribute the reports by email. This saves time, eliminates complicated workflows, and frees staff for less repetitive work.
Secure Data with Web Access: Automated systems store data and reports on a secure server, ensuring that compliance records are complete. The files can be accessed easily by browsing to the password-protected project website.
Enhanced Safety: Automated systems provide safe, unattended monitoring in high-risk areas such as tunnels, railways, and crowded construction sites.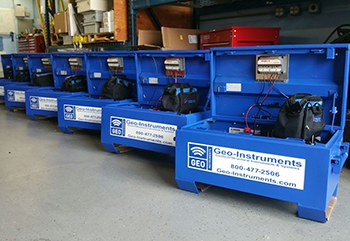 Automated Vibration Monitors
AVM rentals eliminate nearly all handling of data and provide reliable, cost-effective monitoring for longer term projects. Powered by battery, solar panel, or AC, an AVM includes a weatherproof enclosure, an Instantel vibration monitor and geophone, and a cell modem with service. Recorded readings are automatically transferred offsite to a GEO server for processing. Alert notifications are automatically sent to PCs and smartphones. And finally, histograms and waveforms are automatically printed to PDF reports, optionally emailed to stakeholders, and stored on a secure project website for easy access. Details and specifications.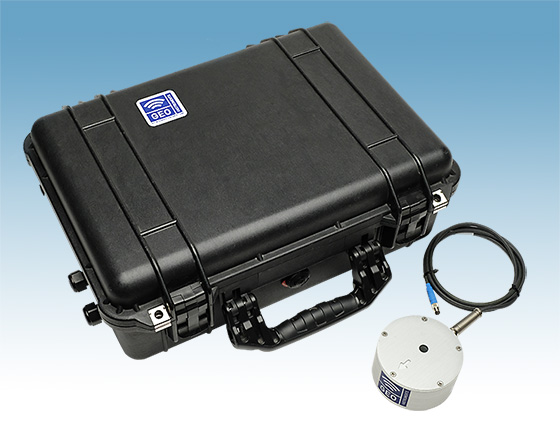 PVM – Portable AVM
The PVM adds automation and a strong weatherproof case to a portable vibration monitor.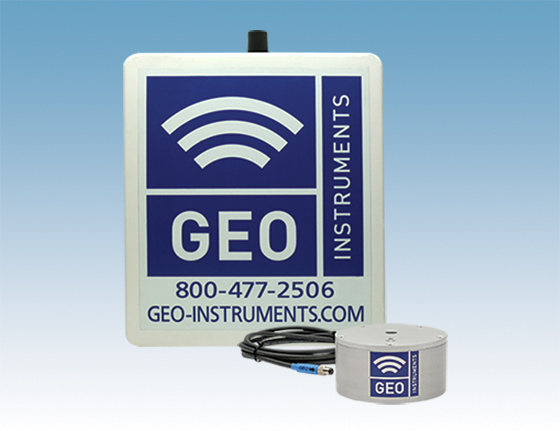 AVM – Wall-Mounted AVM
The AVM is supplied with a weatherproof enclosure for wall or pole mounting.
SVM – Solar AVM
The SVM is a self-standing AVM supplied with a solar panel and weatherproof case.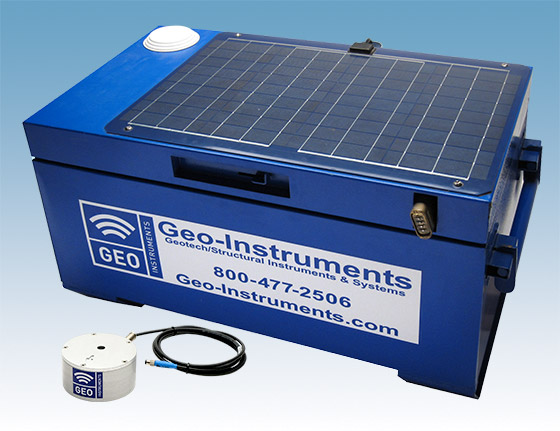 RVM – Rugged AVM
The RVM provides extra protection and power autonomy with its heavy steel enclosure and shatterproof solar panel.
Provided with Automated Systems
Continous monitoring
Cellular data service
Automated data transfers
Automated memory management
Automated data processing
Automated alert notifications
Automated reports
Secure data storage on project website
Web access to data & reports
Links & Downloads