GEO-Instruments provides automated systems for monitoring the safety and stability of buildings, excavations, bridges, railways, roads, tunnels, dams, embankments, and slopes. We help owners, infrastructure operators, and construction engineers identify and mitigate risk, optimize designs and methods, and document regulatory compliance. GEO-Instruments Capabilities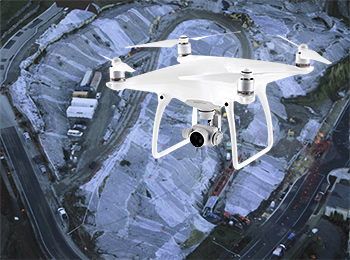 Innovative Solutions
GEO thrives on implementing innovative solutions for challenging projects. We have extensive experience in instrumentation and can deploy a wide range of both traditional and advanced sensing technologies.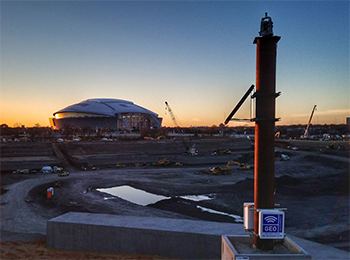 Automated Monitoring
GEO specializes in automated monitoring. We deploy rugged weatherproof systems, solar panels for power autonomy, and reliable wireless communications to transmit measurements offsite for processing.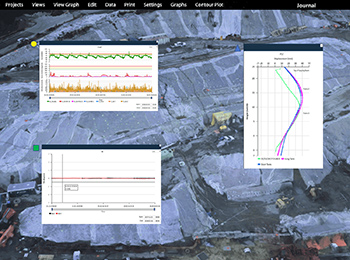 Quick Access to Data
GeoCloud, our automated monitoring platform, processes incoming data in just seconds and makes alarms, plots, and data available on project websites, email, and messaging. We provide data when and where it is needed.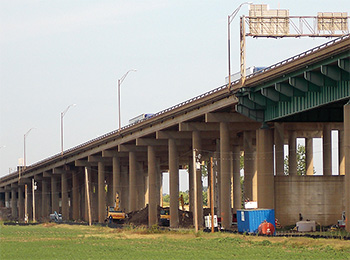 Settlement
GEO monitors bridge piers, roads, railways, tank foundations, utility vaults and more, providing early identification of unwanted trends and timely data for developing and evaluating corrective measures.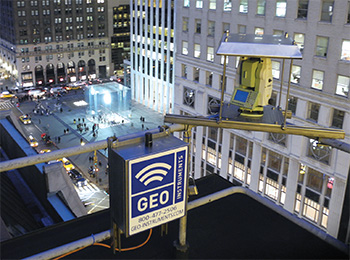 Structures
GEO monitors commercial properties, historical buildings, and other high-value structures providing data and alerts that help prevent damage from on-site and adjacent-site construction activities.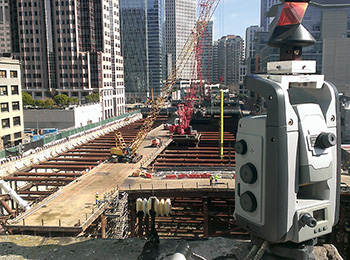 Support of Excavation
GEO monitors excavation support systems including perimeter walls, cross lot bracing, soldier piles and walers, excavation trestles and more, providing critical data for evaluating operations and managing risk.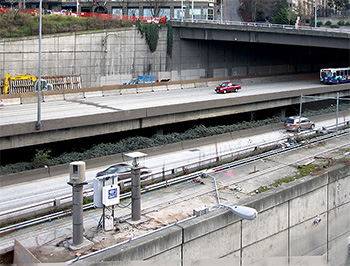 Deformation
GEO monitors retaining walls, landslides, embankments, slopes, and tunnel linings, to help engineers assess risk, prevent potential damage, and evaluate the effectiveness of remediation measures.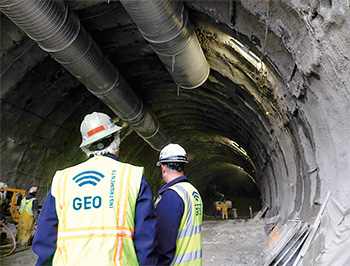 Infrastructure
GEO monitors metro tunnels, outfall sewers, seawalls, dams, railways, highways, and airports, helping owners, operators, and engineers mitigate risk, optimize designs, and minimize delays.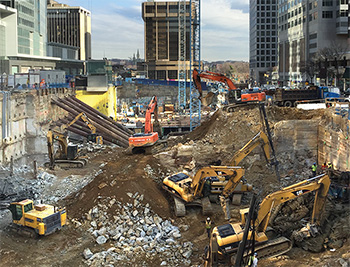 Vibration, Dust, Noise
GEO's automated vibration, dust, and noise level systems provide cost-effective monitoring for exceedances and assure regulatory agencies and neighbors that compliance measures are being taken.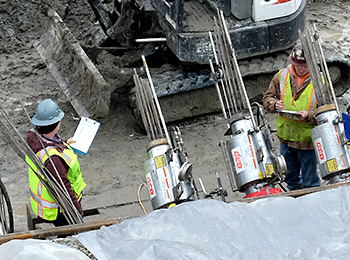 Custom Solutions
GEO provides custom monitoring solutions for performance testing and construction control.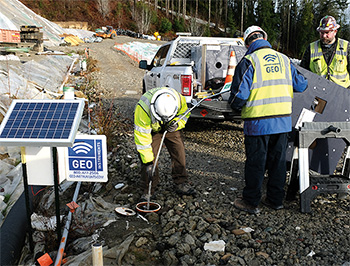 Field Services
GEO-Instruments can mobilize quickly and our experienced field crews install and commission systems correctly.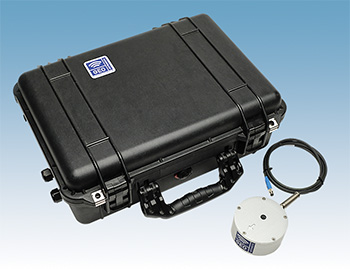 Rental Equipment
GEO maintains a large inventory of rental equipment and processes orders within 24 hours. Call 800-477-2506.
Let's Talk
Does your project require monitoring? Have some questions? Need some guidance? We can help. Call us at 800-477-2506 or fill out the form below so we can call you.
Selected Datasheets
The selected datasheets below may be of interest. Visit the Datasheets page for a complete list of datasheets.
Monitoring
Technology