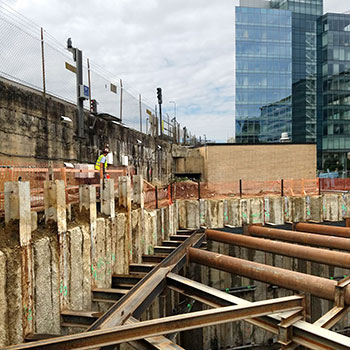 Washington, DC:
The AMTS and controller seen at the upper left are monitoring the earth retention system at the 100k Street excavation.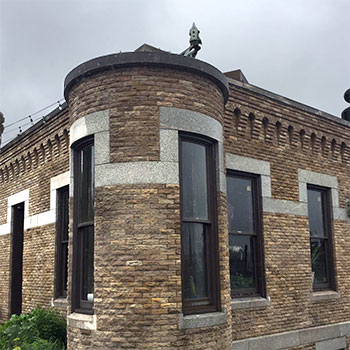 Brooklyn, NY:
Mounted on the old guard house at Brooklyn Navy Yard, this AMTS is monitoring the redevelopment of Admirals Row.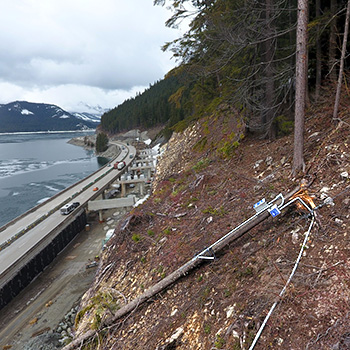 Snoqualmie Pass, WA:
Severe weather downed the tree holding a datalogger and radio modem, but the system is still delivering data.