California:
GEO takes to the air, using GPS cameras to gather point cloud data for 3D settlement monitoring.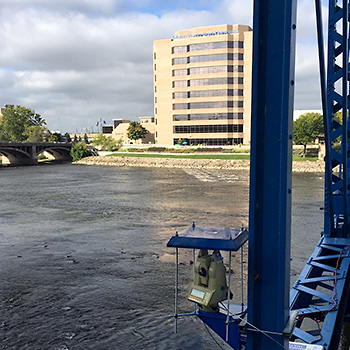 Michigan:
This AMTS, mounted on a foot bridge, is monitoring the building in the background during foundation improvements.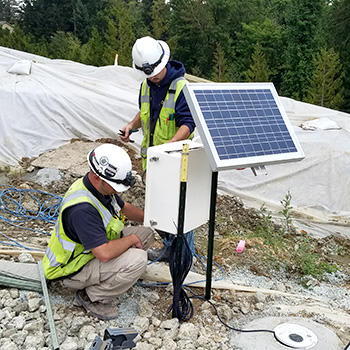 Washington:
GEO installed four solar-powered shape arrays to monitor remediation work at a landslide site.