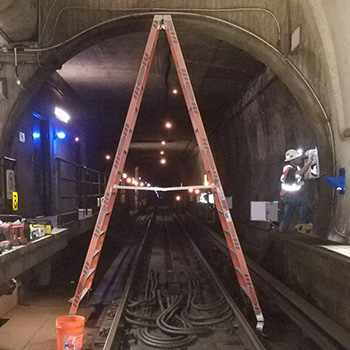 Bethesda, MD:
GEO is monitoring a WMATA tunnel structure with
strain gages
, convergence gauges, tiltmeters,
vibration monitors
, and AMTS.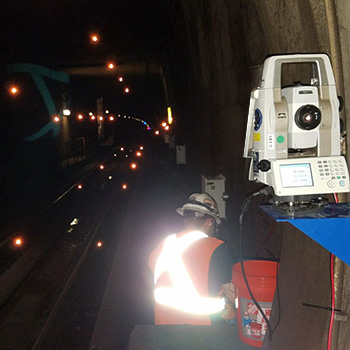 The
AMTS and prisms
are clearly visible in this photo. You can also see one of the eight vibration monitors and wall-mounted geophones.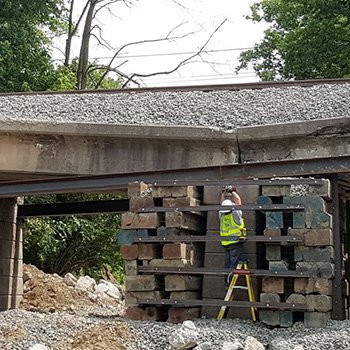 Hamilton, OH:
GEO deployed 10 tiltmeters, a
hydrostatic-level-system
, and a solar-powered logging/alert system as a precaution while this rail bridge is repaired.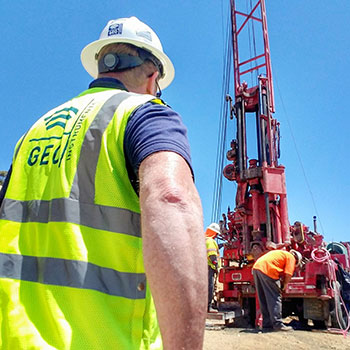 San Diego, CA: Supervising drilling of boreholes for inclinometers. The time-lapse video at right shows installation of inclinometer casing.

GEO makes quick work of installing inclinometer casing.