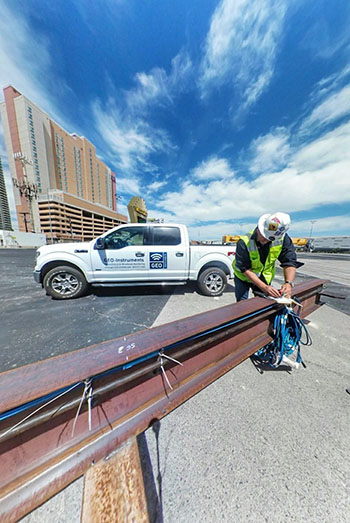 Nevada:
These sisterbar strain gauges were deployed to monitor an axial pile load test for a deep foundation in Las Vegas.
California:
Four of these modular
vibration/noise
/
dust
monitors were installed at this site. The automated systems provide alerts and reports.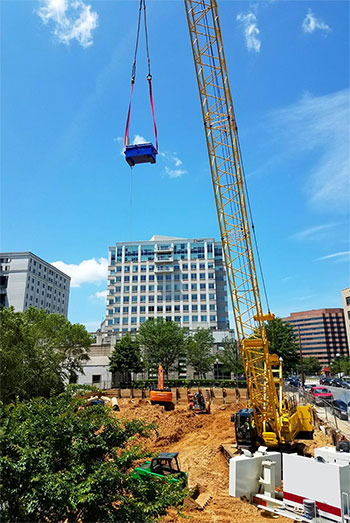 Virginia:
GEO's
HD Logger Enclosure
is lifted to a rooftop. The enclosure houses an
AMTS
controller, cell modem, and high-capacity batteries.