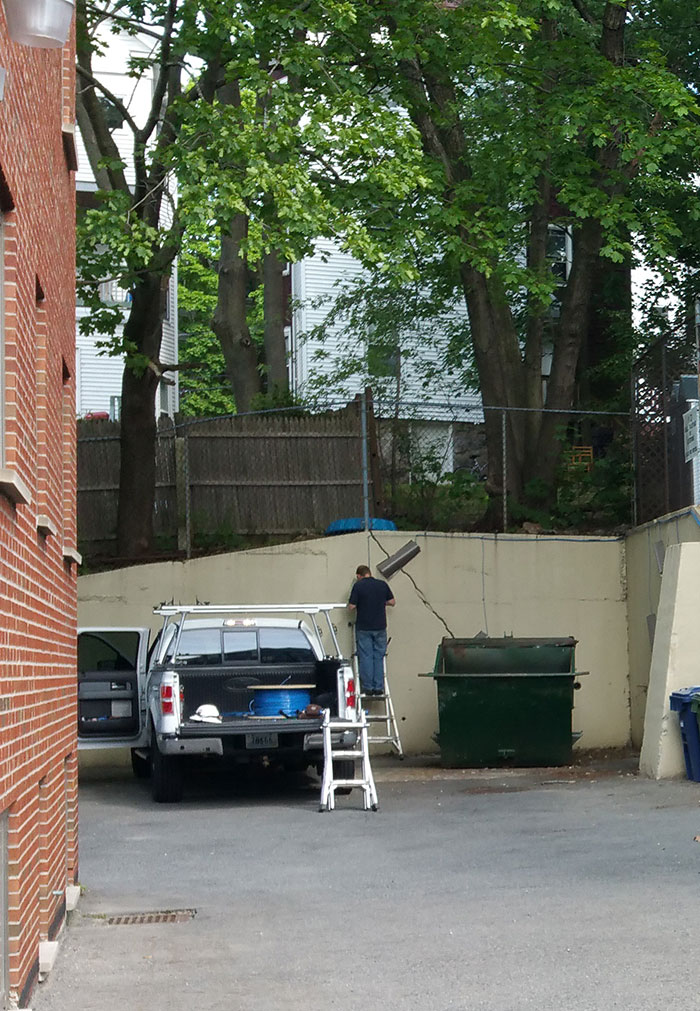 An inspection engineer in Boston recommended that the cracks in this 12-foot high retaining wall be monitored before any corrective actions were taken. GEO's Greg Bendl has just installed a crackmeter across a large diagonal crack.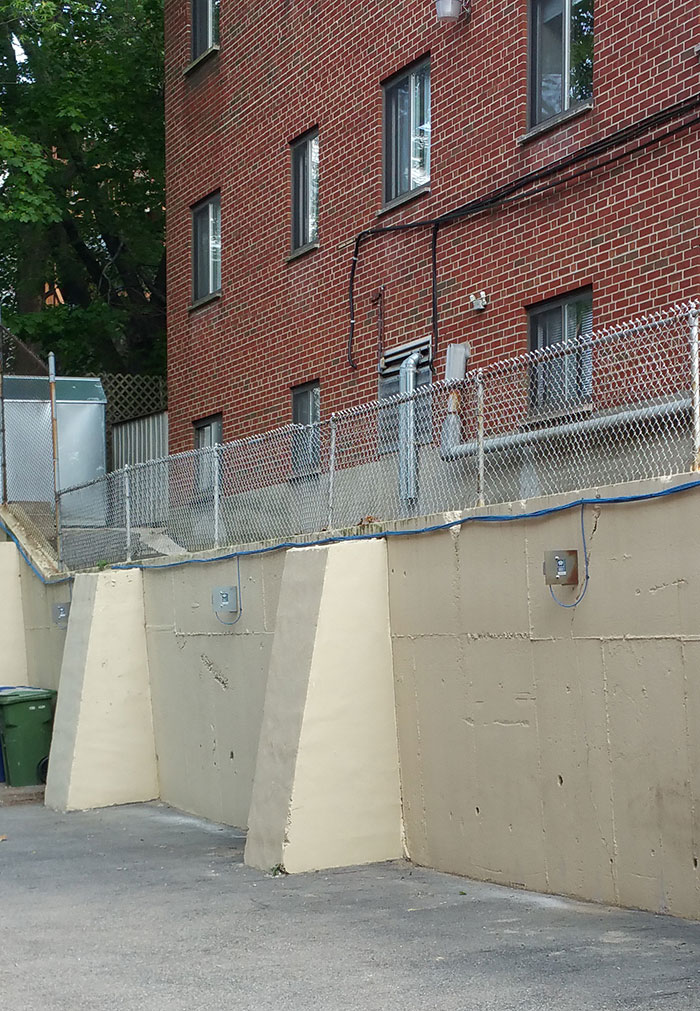 GEO-Instruments proposed automated monitoring of six crackmeters and ten tiltmeters. The biaxial tiltmeters are mounted high on the wall and wiring is relatively inconspicuous.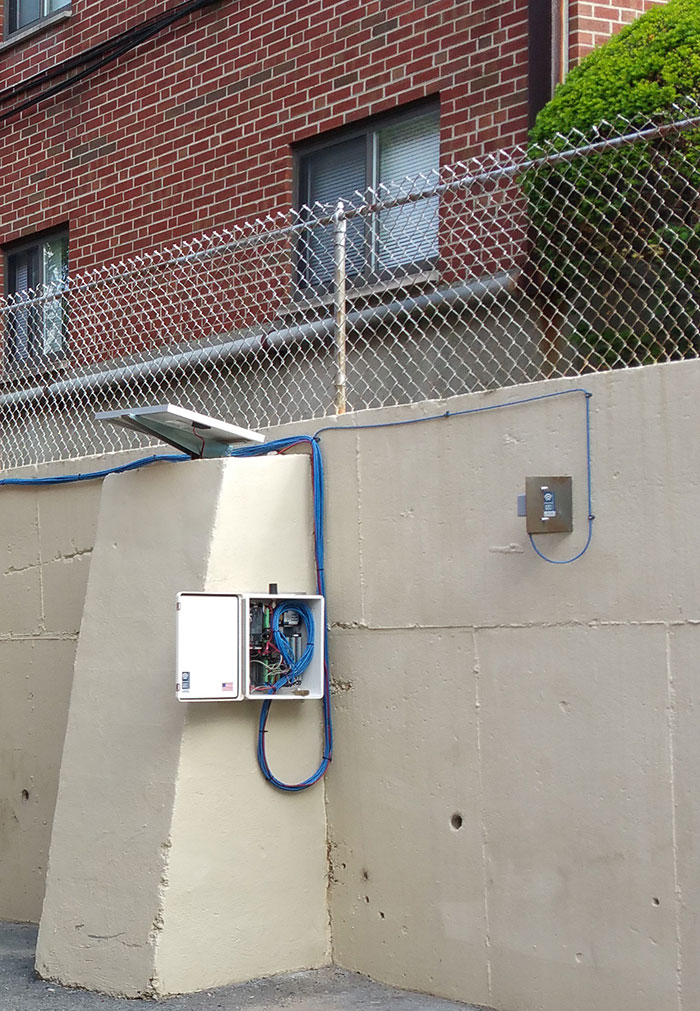 Two solar-powered data loggers equipped with cellular telemetry relayed data to a secure website for processing and reporting. GEO deployed and commissioned the system in just two days.