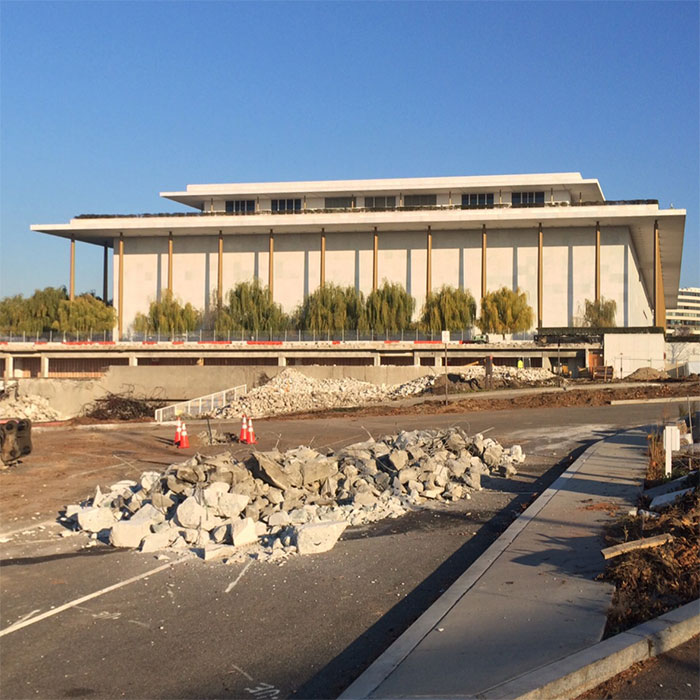 The John F. Kennedy Center for the Performing Arts is undertaking an expansion project at its south end, adding three pavilions and a pedestrian bridge.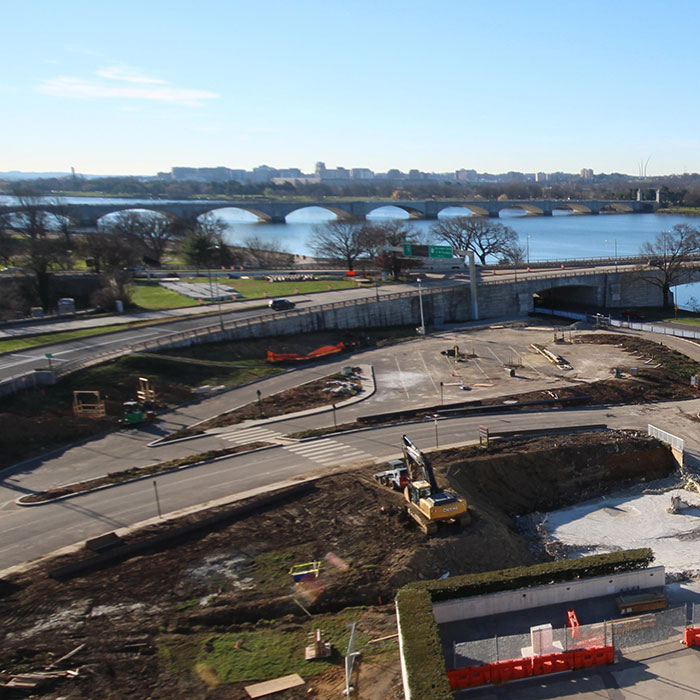 The work involves demolition, excavation, and other construction activities that could affect the Kennedy Center, the Roosevelt Bridge ramp, and the underground DC water utilities.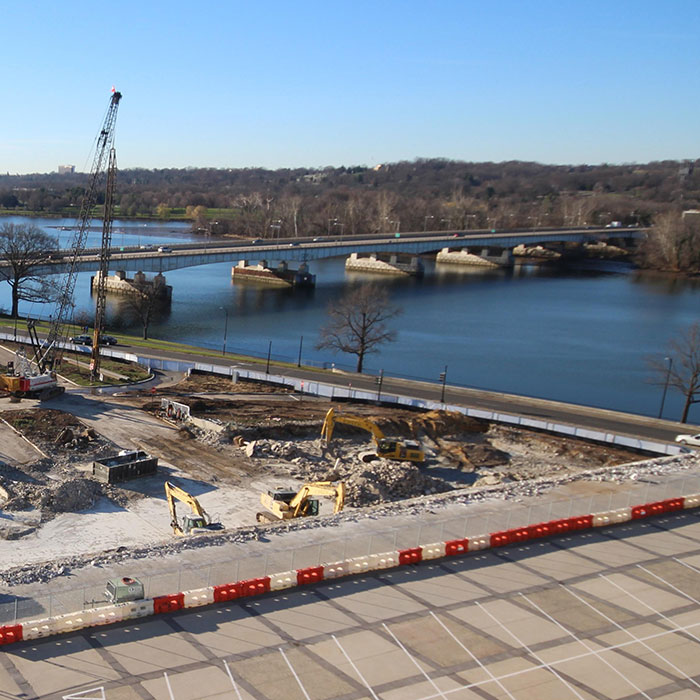 GEO-Instruments has installed a monitoring system to provide early detection of structural movements or excessive vibration from the construction activities.
An
automated total station (AMTS)
installed on the roof of the Kennedy Center will monitor the Roosevelt Bridge and the support of excavation for the new buildings.
Another total station is monitoring the Center's underground parking garage. Measurements from all monitoring equipment are transmitted to GEO's servers for processing and display.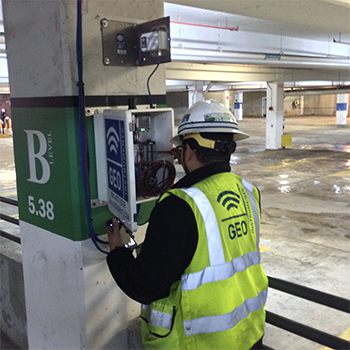 Other instrumentation includes tiltmeters, shown above, crackmeters, inclinometers, and
automated vibration monitors
.